Read Four Pages Of The Unmade Max Landis 'Fantastic Four' Script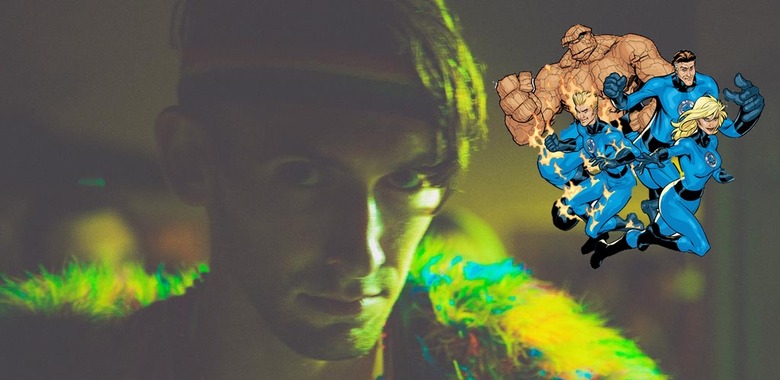 Photo courtesy of Sela Shiloni[/caption]
Over the weekend, screenwriter Max Landis (Chronicle, American Ultra) shared the first four pages of his Fantastic Four pitch on twitter. As you know, Landis was the writer of Chronicle, the debut feature of current Fantastic Four director Josh Trank. What might a Max Landis Fantastic Four movie have looked like? Lets get a glimpse, after the jump.
I didn't like Josh Trank's Fantastic Four film, but who knows who is really to blame for what that became. Despite hating the entire second half of the movie, I can admit that I actually enjoyed the opening 45 minutes with the set-up of the superhero team as children.
Say what you will about Landis' public persona (its not for everyone), but the guy is a talented young writer. The first four pages of the Max Landis Fantastic Four script are very different, and probably even more compelling than what we see in the new movie.
The script begins with Reed Richards, Johnny Storm, Ben Grimm and Sue Storm escaping an FBI SWAT team raid, launching into outer space in a rocket ship built with the bones of a 1968 Corvair Ultra Van. The whole thing functions as an awesome cold open, but who knows where it goes. We likely never will as I don't think Landis will be sharing more of this script any time soon.
But you can read it for yourself. Max Landis posted the following first four pages of the Max Landis Fantastic Four script on twitter:
Now you might be wondering to yourself, when did Max Landis write a Fantastic Four movie?
The answer is: we're not completely sure.
We know that when Josh Trank was announced to direct the Fantastic Four in 2012, there were rumblings that his Chronicle-writer went in to pitch his version of the Marvel superhero team reboot. But the rumblings seemed unfounded.
Landis says the script is from four years ago, which would peg the date in late 2011 when Fox was just starting to realize that Chronicle might be a hit. Or it could have been something Landis wrote for fun, as he suggests in this twitter response:
Either way, Landis first debated if he should publish his work:
And he further explained himself in a reply to my today:
What did you think of the first four pages of the Max Landis Fantastic Four script? Leave your thoughts in the comments below.