'Burnt' Teaser: Bradley Cooper Is A Troubled Chef (Again)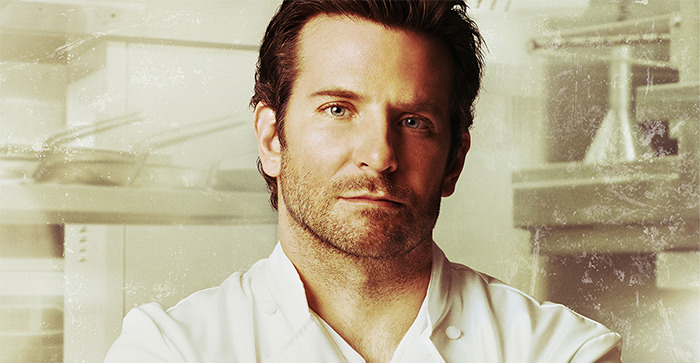 In Burnt, Bradley Cooper plays a chef who has had success and lost it, and is on the climb back up to the top. But he may have some big personal hurdles to face, potentially including drugs, and definitely including his own nature. Wait a second... heaven't we seen this before? 2005, Fox, Kitchen Confidential, in which Cooper plays a chef, inspired by Anthony Bourdain, who nearly loses everything thanks to addiction, and then works his way back to the top.
What's different here? Well, the supporting cast also features Sienna Miller, Omar Sy, Daniel Brühl, Matthew Rhys, Uma Thurman and Emma Thompson, working under the direction of John Wells (August: Osage County); the script is by Steven Knight (Locke, Peaky Blinders) and Michael Kalesniko (Iron Sky, Private Parts).
Check out the first Burnt teaser below.
The film has undergone a couple of title changes; first it was The Chef (before Jon Favreau's own movie Chef beat it to that punch) then briefly Adam Jones, as one poster shows. Burnt seems like a much more evocative title, especially given the personal failings and troubles the guy is dealing with.
We know Cooper can do the "troubled chef" thing, and last time he played this sort of role, the series didn't get a fair shake from Fox. So this is sort of a second chance for Cooper to play a guy who tries to make the most of a second chance.
Here's the first footage, which unfortunately comes via The Today Show, and therefore has graphics and other distractions laid on top of it. The footage starts about 20 seconds in. We'll update when a better, more full teaser is online.
Burnt opens on October 23. Trailer via Vulture.
Chef Adam Jones (Bradley Cooper) had it all – and lost it. A two-star Michelin rockstar with the bad habits to match, the former enfant terrible of the Paris restaurant scene did everything different every time out, and only ever cared about the thrill of creating explosions of taste. To land his own kitchen and that third elusive Michelin star though, he'll need the best of the best on his side, including the beautiful Helene (Sienna Miller). BURNT is a remarkably funny and emotional story about the love of food, the love between two people, and the power of second chances.