Paul Thomas Anderson Directs New Joanna Newsom Video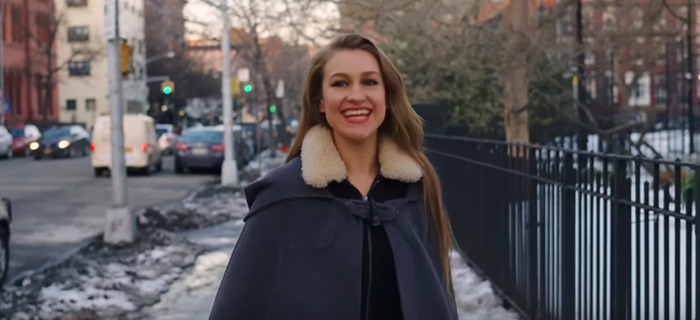 Paul Thomas Anderson has a good history of making music videos between feature films, and now he has collaborated with one of his Inherent Vice actors on a new video project. Joanna Newsom appeared in Inherent Vice as Sortilege, and more importantly narrated the film in a slightly magical way that put Newsom's voice to great use.
'Sapokanikan' is the first new song from Newsom's forthcoming album, Divers, her first record in five years, which was announced today for an October 23 release. PTA directed the Sapokanikan video, which follows Newsom through the streets of wintery New York, bathed in gorgeous light.
Newsom's musical voice is unique; her lyrics match her sonic ambitions with twisty and poetic narrative lines. Those qualities are all in evidence in this new song, which is both perfectly representative of Newsom's style as a whole, and unlike anything else on the pop music landscape of 2015.
The Sapokanikan video is simple, but the way PTA captures Newsom's image and personality lets her own work shine through, which is just as it should be.
After checking that out, especially if you're new to Newsom's music, check out the 'Paranoia' trailer for Inherent Vice, which relies heavily on her narration, including quite a lot of voice work that isn't in the film itself. (It doesn't have her great "doper's ESP" line, however.) You can immediately hear how Newsom's voice turned out to be the perfect compliment to the film's own circuitous story.