Sony Dates Edgar Wright's 'Baby Driver,' Delays 'Uncharted,' Sets 'Passengers' And 'Underworld 5' Releases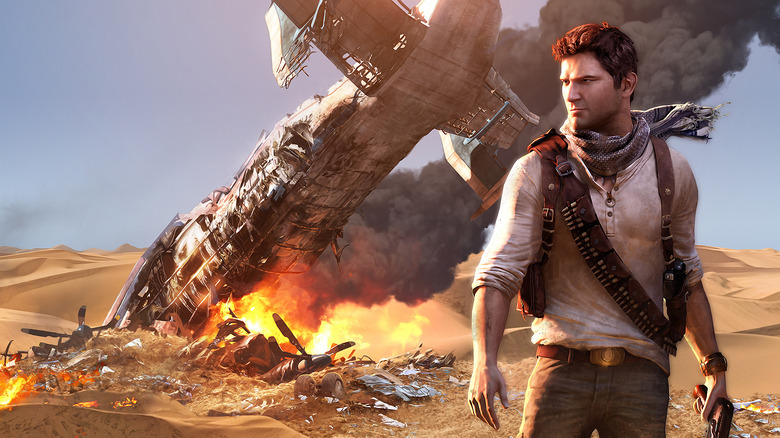 Sony dated two Bad Boys sequels today, but those flags weren't the only ones planted by the studio. There's also the Dark Tower release plan, and a date for a new Jumanji movie, too. And that isn't all.
Sony has set 2016 dates for Passengers, Underworld 5, and The Magnificent 7, and also set up spots in 2017 for Edgar Wright's Baby Driver, and the new Resident Evil movie, along with a new Uncharted movie release date. Check out the whole upcoming Sony films calendar below.
Here's the full list. Two films below, Ghostbusters and The Magnificent Seven, have moved slightly. Uncharted gets a much bigger change, pushing back by a full year — not that such a thing comes as much of a surprise, given how long the movie has taken to develop. Uncharted was to be directed by Seth Gordon, but he split the project back in June, leaving it once again without a director. David O. Russell was once scripting and set to direct, but he left the project long ago. The most recent script is by Zero Dark Thirty's Mark Boal.
Speaking of taking a long time to develop, there's the Jon Spaihts script Passengers, a sci-fi romance set aboard a colony ship in deep space, with Chris Pratt and Jennifer Lawrence set for the two lead roles. That's now slated for a Christmas 2016 release, and could end up being one of Sony's big bets for the end of the year. Passengers will be directed by Morten Tyldum, of Headhunters and The Imitation Game.
The Magnificent Seven – 9/23/16*
Resident Evil 6 – 1/27/17