This Week In Trailers: 6 Years, Glassland, Guidance, The Dressmaker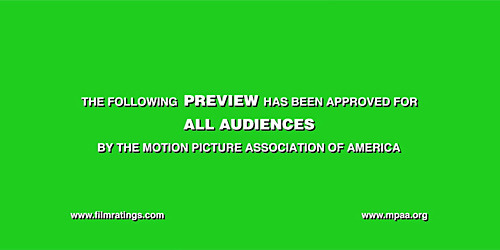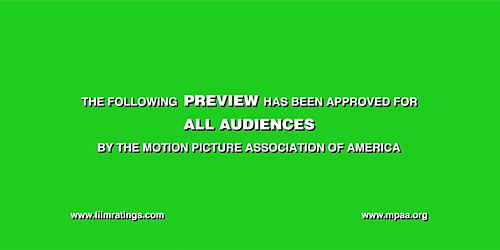 Trailers are an under-appreciated art form insofar that many times they're seen as vehicles for showing footage, explaining films away, or showing their hand about what moviegoers can expect. Foreign, domestic, independent, big budget: What better way to hone your skills as a thoughtful moviegoer than by deconstructing these little pieces of advertising? This week we get our alcoholic on, stay in a really long term relationship, see what an old cast member of You Can't Do That On Television is up to, and throw another shrimp on the barbie with Kate Winslet.Glassland Trailer
All you in the UK and Ireland have already seen this so move along.
What director Gerard Barrett has done here has garnered the man some deserved critical attention and it bleeds through the screen. It's apparent that what we're given is something special and knowing it's coming to us by way of the producers of The Guard and Frank makes this relatively unknown little film so alluring. It's heartbreaking without being maudlin but it also, gingerly, takes us through the misery of a life that is being run by a bottle. Now, it doesn't look pleasant at all. At. All. The colors are muted, it seems like it's raining in every scene, and this certainly won't be something you're itching to get into your collection when it comes out on the consumer market, but for a heart-wrenching tale I don't think you could do any better or worse.
6 Years Trailer
Who among us can spot a relationship that you know is not going to last?
Director Hannah Fidell does something particularly sharp here and it shows. Whereas most coming-of-age stories stop when our subject moves beyond that age when coming-of-age is something to have experienced when you're relatively clueless, this trailer is particularly poignant in how we meet our protagonists when they're safely in the zone of "should know better." It's not quite adulthood, and it's not quite those times you spent in college trying to figure yourself out, it's that weird time when you're trying to assert yourself in a world that's filled with cynics and cynicism. It's proactive without being exploitative while having, at its core, something gentle and nice and reminds me of those moments you thought were going to last forever.
The Dressmaker Trailer
I'm endlessly fascinated about career trajectories.
Director Jocelyn Moorhouse is a good example of a career that looked like it could have been filled with something great, only for the line to go cold. She was a producer of the tiny smash, Muriel's Wedding in 1994, went on to direct two other films only to then lay directorially dormant for almost two decades, eventually emerging with this. It's an interesting piece of fare that, on the surface, is a good example of a trailer that gets the basics down but never really elevates. There's no interesting hook or angle or compelling reason to buy into what it's selling. You've got an impressive stable of talent here with Kate Winslet, Hugo Weaving, Judy Davis, and Liam Hemsworth, coupled with a stamp of approval and a run at TIFF, but I essentially am told the entire story from beginning to end without so much a reason as to why I should care about anyone drifting in and out of this thing.
Guidance TrailerYou Can't Do That On Television child actor made good.
It's hard to drill down into what program appealed to me most as a youth but between Out of Control and Mr. Wizard's World and You Can't Do That On Television it would have been the latter's show's electricity I gravitated to most. When you think about what child actors have to endure and how many of them come out on the other side you honestly could not have done any worse than Alanis Morissette but director Pat Mills shows quite a bit of muscle with this, his second feature. It's not particularly dynamic as a trailer or how it's put together but it wears its heart on its sleeve and is an utter delight to get through. It's snappy, doesn't waste your time, gets right to the goods and tells you exactly what it is without obfuscating it.
Nota bene: If you have any suggestions of trailers to possibly be included in this column, even have a trailer of your own to pitch, please let me know by sending me a note at Christopher_Stipp@yahoo.com or look me up via Twitter at @Stipp
In case you missed them, here are the other trailers we covered at /Film this week: