Viola Davis Says ABC Wanted Her To Do 'Suicide Squad'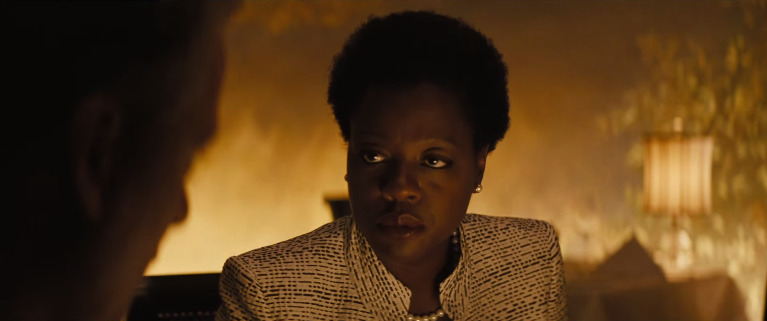 When Viola Davis was first rumored to be in the running for the role of Amanda Waller in Suicide Squad, reports were that the only holdup could be the schedule for her ABC television show How to Get Away With Murder. On Tuesday, August 4, Davis was on a panel with cast and producers of other ABC dramas Scandal and Grey's Anatomy.
After the panel, I approached Davis with a group of reporters and asked her how difficult it was to coordinate Suicide Squad with ABC. Surprisingly, given the reports of her schedule in flux, she said ABC actually wanted her to do the movie.
"They were totally willing to work it out," Davis said. "I'd never seen anything like it. Paul Lee came up to me and said, 'Oh, I want you to have everything.' Who does that? I was very lucky."
The trailer released at Comic-Con opens with Waller stating her plan to hire villains for her mission. I also asked Davis if she was just doing a David Ayer movie, regardless of the superheroes, and she confirmed that was indeed the tone.
"I mean, you saw the trailer so the trailer very much, what you see is these superheroes have been humanized," Davis said. "That's what makes this kind of a different superhero movie."
***
How to Get Away with Murder returns September 24 on ABC. Suicide Squad is in theaters August 5, 2016. The film also features Will Smith, Margot Robbie, Jared Leto, Jai Courtney, Joel Kinnaman, Cara Delevingne, Adewale Akinnuoye-Agbaje, Adam Beach, Jay Hernandez, and Karen Fukahara.