Chris Pine, Ben Foster, And Jeff Bridges Starring In 'Comancheria'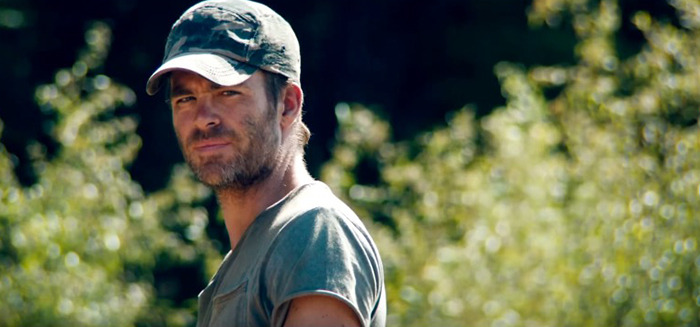 Would you see a western-tinged heist movie starring Chris Pine, Ben Foster, and Jeff Bridges? What if it was written by the guy who scripted Sicario, Taylor Sheridan, and directed by David Mackenzie, who made Starred Up? You'll get a chance, as the film Comancheria is now rolling with that team behind the camera.
Screen Daily via The Playlist reports that Comancheria is now shooting, with the story following "a divorced father and his ex-con brother [who] resort to a desperate scheme in order to save their family's farm in West Texas."
The report comes a bit late, since the film actually began shooting in late May in Clovis, New Mexico. (Which is just across the state line from the Texas panhandle, between Lubbock and Amarillo.)
The script had been on the Black List in 2012, with a bit more info:
Two brothers, one an ex-con and the other a divorced father of two kids, face the foreclosure of their family's West Texas farm. They team for a skillfully-calculated bank robbing spree that puts them on a collision course with two Texas Rangers determined to take them down.
Pine and Foster are reportedly playing the brothers, while Bridges is one of the Rangers. That leaves at least one more major character to cast. Since this cast could really use a lady or two I'm hoping that one of the Texas Ranger roles is open, and that MacKenzie & Co. might find a woman to be part of the pursuit party. There are reports that Katy Mixon of Eastbound & Down is also in the film, but we don't know her role.
CBS Films has the US rights to distribute Comancheria, and while we don't know a release date it isn't unreasonable to expect some sort of festival debut for the movie, given the creative team.