The Logo For Marvel's Netflix Series 'Jessica Jones'

Marvel and Netflix have released a high resolution look at the logo for Marvel's next Netflix series Jessica Jones. Hit the jump to get a closer look at the Jessica Jones logo.
Netflix's Jessica Jones Logo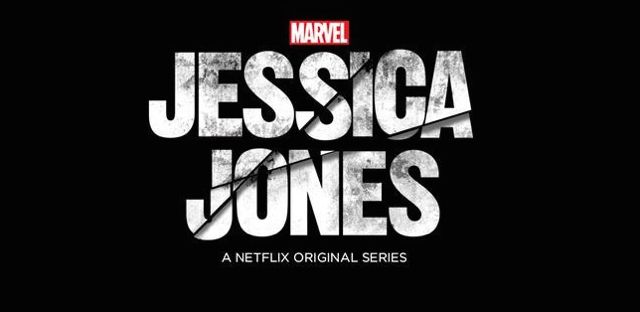 Based on the Marvel Comics series Alias which was one of the first "R-rated" runs from Marvel's MAX imprint, Jessica Jones show runner Melissa Rosenberg has said that the Netflix series goes even further than the comics did "in all of our storytelling."
Jessica Jones will follow Jessica Jones after "the tragic end of her short-lived stint as a superhero." Jones rebuilds herself as a New York City private detective who specializes in cases involving people with extraordinary abilities.  The series is set in Hell's Kitchen, which yes, is the same New York city neighborhood where Daredevil fights crime. She has also said that the show, while set inside the same universe and neighborhood as Daredevil, will have a different look and tone.
The 13-episode series starring Krysten Ritter (formerly of Breaking Bad) will premiere on the streaming service sometime later this year. If the comments from Netflix head Ted Sarandos are any indication, the show will likely hit the service in October, six months after the release of Daredevil.
Luke Cage makes his Marvel Cinematic Universe debut with a recurring role on Jessica Jones before headlining his own series in 2016.  Cage will be followed by Iron Fist, and of course Netflix and Marvel are also planning to eventually team Jones, Matt Murdock, Luke Cage and Iron Fist together for a Defenders series.