See A Few High-Res 'Sinister 2' Images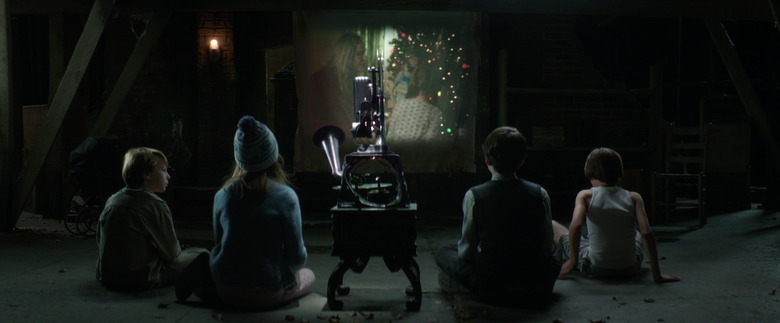 Sinister 2 opens in a couple weeks, which means the demon Bughuul will once again be on hand to guide children into actions strange and murderous. We've got a small set of high-res Sinister 2 screenshots to herald the return of the new franchise. This time, the film comes from original screenwriters Scott Derrickson and C. Robert Cargill, and director Ciarán Foy, who is coming off the film Citadel and is new to this series.
Check out the Sinister 2 images below.
Here's the trailer once more:
Sinister 2 opens nationwide August 21, 2015
The sequel to the 2012 sleeper hit horror movie. In the aftermath of the shocking events in "Sinister," a protective mother (Shannyn Sossamon of "Wayward Pines") and her 9-year-old twin sons (real-life twins Robert and Dartanian Sloan) find themselves in a rural house marked for death as the evil spirit of Bughuul continues to spread with frightening intensity.