The Collected Works Of Hayao Miyazaki Blu-Ray Set Now Available For Pre-Order In The U.S.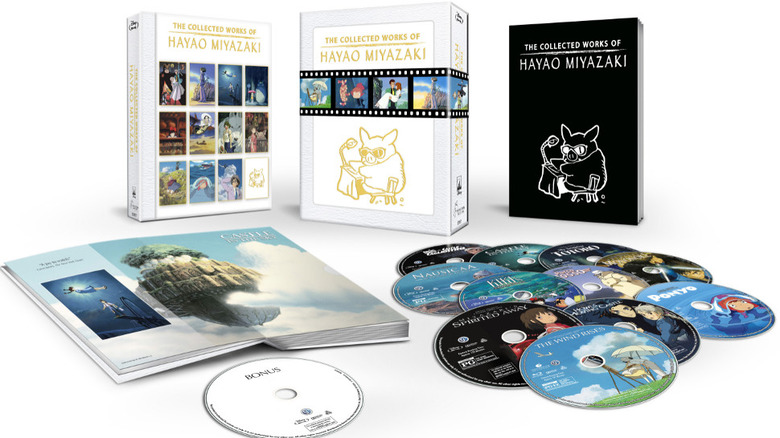 We may receive a commission on purchases made from links.
The Collected Works of Hayao Miyazaki Blu-Ray Set will be released by Disney in North America and is now available for pre-order for $224.99. The U.S. release of this set appears to be an Amazon exclusive. Shipping is free with or without Amazon Prime. The set includes the following films: Lupin III: The Castle of Cagliostro, Nausicaä of the Valley of the Wind, Castle in the Sky, My Neighbor Totoro, Kiki's Delivery Service, Porco Rosso, Princess Mononoke, Spirited Away, Howl's Moving Castle, Ponyo and The Wind Rises. An international trailer and details about bonus features included in the set, can be found after the jump.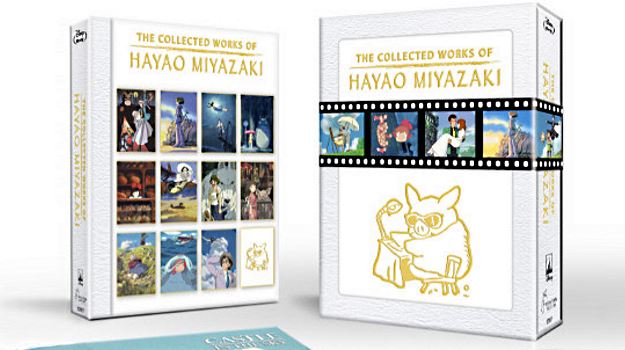 The material in the Japanese, European, and Australian collections differ slightly, but here is what we know the North American release of the set will include in terms of bonus materials:
Yuki no Taiyo (Yuki's Sun), a 1972 television pilot based on a manga by Tetsuya Chiba that was directed, storyboarded and animated by Hayao Miyazaki.
Episodes 26, 27, and 41 of the 1972 anime series Akado Suzunosuk (Little Samurai), featuring storyboards by the filmmaker.
An Uncut version of Miyazaki's Retirement Press Conference.
A book featuring The Great Dichotomy: Looking at the Works of Hayao Miyazaki by Tomohiro Machiyama, which "explores the themes and techniques of this revered Japanese filmmaker, and selected text from Hayao Miyazaki's initial notes and creative proposals for the production of each film."
The set doesn't include Miyazaki's work on the TV series Future Boy Conan, and doesn't appear to include the Chage and Aska music video for On Your Mark, which was pulled from Asian release of the set. The set is due out on November 17th 2015, so preorder now. You can watch a trailer for the International version of the The Collected Works of Hayao Miyazaki Blu-Ray set below (note: artwork and some details may be different):