'Secret Agent' Is The Next Film From 'I Saw The Devil' Director Kim Jee-Woon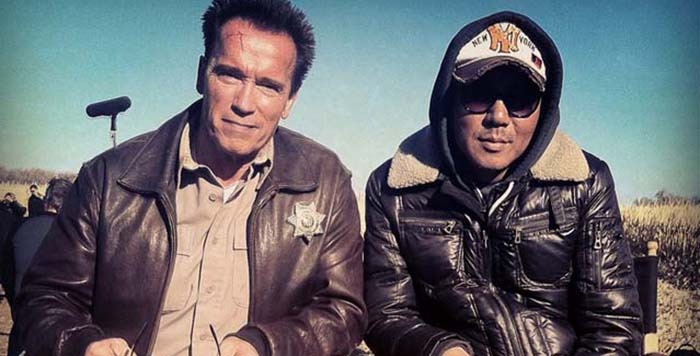 The most recent feature from South Korean director Kim Jee-woon (above right) was The Last Stand, but now the director of I Saw the Devil and The Good, the Bad, and the Weird is moving forward on a new movie, with backing from Warner Bros. Secret Agent is Kim's next feature, and also the first South Korean movie that Warner Bros. has backed.
The 1930s-set picture, which is set during Korea's efforts to throw off Japanese colonialism, will be led by a couple of South Korean stars, and hopefully the WB backing means we'll see it sooner rather than later in the US. 
Variety reports, describing the film like so:
Set in Korea during the 20th century Japanese colonial era, the film will star Song Kang-ho (Snowpiercer) and Gong Yoo (The Suspect). Production is set to begin in October, with locations including Korea and China.
Twitch also notes that the film's story is rooted in "the history of Organization of Righteous Bravery, a part of the armed independence movement during Korea under Japanese rule," with other sites saying it "follows the activities of the Heroic Corps, an anti-Japanese independence organization that existed under the Japanese colonial period in South Korea. The group used violent means to achieve Korean independence."
With this deal, Warner Bros. joins Fox in directly financing a film in the country, and the effect that US studio incursion into the marketplace will have on South Korean film remains to be seen. The South Korean film community is both robust and somewhat idiosyncratic, turning out films that have a distinct identity. Just as we're excited for anything that will increase our chances of seeing Kim Jee-woon's new film sooner rather than later, we're interested to see if this deal will have any palpable effect on the final film.