'The Assassin' Trailer Is A Gorgeous Display Of Artistry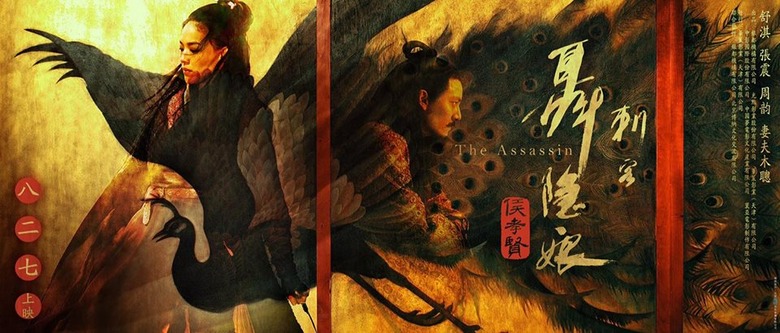 The Assassin, the latest film from Chinese master Hou Hsiao-hsien, was Hou's seventh Palme d'Or nomination at Cannes, and won the filmmaker the Best Director award at Cannes 2015.
The film is also Hou's long-in-development foray into Wuxia, making a significant change from the reservedly composed dramas we expect from the director. That doesn't mean the film is a parade of action, however. The film, judging by reviews out of Cannes, is slow going and even challenging, but as The Assassin trailer shows, it may reward viewers with some wildly beautiful sights.
Here's a set of great posters for the film, via Hypesphere. More at that link.
The Assassin will be released in the US by Well Go USA, but there's no date set at this point. Audiences in China, Hong Kong, and Taiwan get the film in August, Singapore in September, and France in January.
9th-century China. 10-year-old general's daughter Nie Yinniang is abducted by a nun who initiates her into the martial arts, transforming her into an exceptional assassin charged with eliminating cruel and corrupt local governors. One day, having failed in a task, she is sent back by her mistress to the land of her birth, with orders to kill the man to whom she was promised – a cousin who now leads the largest military region in North China. After 13 years of exile, the young woman must confront her parents, her memories and her long-repressed feelings. A slave to the orders of her mistress, Nie Yinniang must choose: sacrifice the man she loves or break forever with the sacred way of the righteous assassins.