'Wonder Woman' Shooting This Fall, 'Justice League' Shooting Next Spring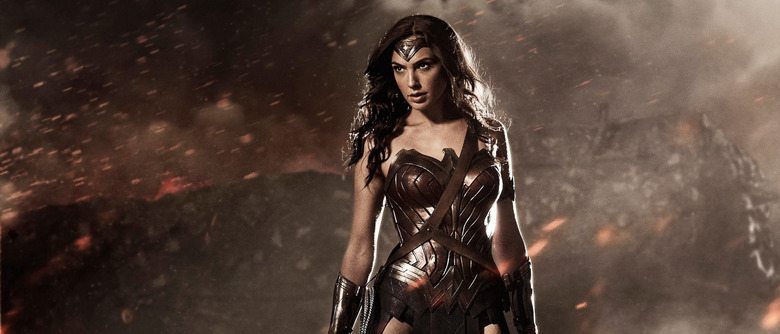 Batman v Superman: Dawn of Justice won't even hit theaters for another eight months, but the DC Cinematic Universe has no time to waste. We now have confirmation that shooting that Wonder Woman shoot date is set for this fall, while cameras on Justice League will roll next spring. More details on the Justice League and Wonder Woman shooting schedule after the jump.
While we already had a vague idea of the production timelines for Wonder Woman and Justice League, Empire's new Batman v Superman cover story firms up some details. Here's the relevant bit (via ComicBook.com):
Logistically it is staggering. As Batman V Superman gains its coat of special effects, and the various stages of editing, scoring, grading and sound mixing are completed, Deborah Snyder, along with Roven, is watching over a sandbox that stretches around the world. Jenkins is in London prepping Wonder Woman, which will shoot there this autumn. Suicide Squad, already well underway in Toronto under the earthy gaze of Ayer, will shoot through to September. "I do watch the dailies," she promises, enthusing about the film's "street quality." They are already doing soft prep for the Justice League, which will begin shooting in the spring, and overseeing the script for Aquaman, which James Wan will direct.
Wonder Woman hit a snag earlier this year when director Michelle MacLaren dropped out, to be replaced by Patty Jenkins. However, it doesn't sound like that shakeup has thrown the film too far off course — we heard all the way back in February that Wonder Woman was eyeing a fall start. Wonder Woman is scheduled to open June 23, 2017, and will star Gal Gadot and Chris Pine.
The Justice League timeline has been less clear, but a spring 2016 start makes sense since Part One is due out November 17, 2017. Part Two is slated for June 14, 2019. Justice League will feature the return of Gadot as Wonder Woman, plus Henry Cavill as Superman, Ben Affleck as Batman, and Jason Momoa as Aquaman.
In the meantime, Batman v Superman: Dawn of Justice opens March 25, 2016. Suicide Squad follows a few months later on August 5, 2016.