Akiva Goldsman And Jeff Pinkner Are Writing 'Transformers 5'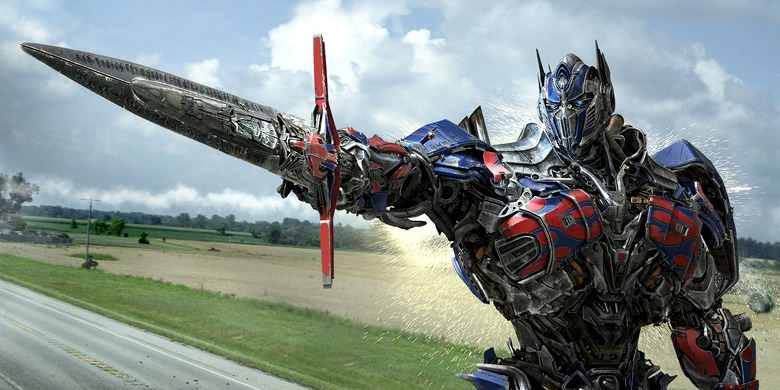 Yesterday Steven DeKnight, former showrunner on Daredevil and current member of Paramount's Transformers writer's room, told us about the arrival of the Punisher to the second season of Daredevil. Today he has talked to other outlets about the Transformers project, and his comments help us understand who's doing what (such as Jeff Pinkner writing Transformers 5 with Akiva Goldsman) and how the whole system is laid out.
DeKnight is part of the writer's room along with Pinkner, Zak Penn, Robert Kirkman, Art Marcum, Matt Holloway, Andrew Barrer, Gabrial Ferrari, Christina Hodson, Lindsey Beer, Ken Nolan, and Geneva Robertson-Dworet.
That "brain trust" reports to Goldsman, and producers Michael Bay, Steven Spielberg, and Lorezo di Bonaventura. The idea is to produce not just "core" Transformers sequels, but also spin-offs, prequels, and possibly even animated films as part of a "Transformers Cinematic Universe."
DeKnight spoke to IGN about the system at Paramount:
It's that wonderful thing where features are now taking a page from television and getting people together to really try and plan things out. It was a wonderful experience. Akiva Goldsman was fantastic and Jeff Pinkner, who's co-writing the fifth [Transformers] movie with him, was phenomenal. Zak Penn... It was just a room full of brilliant, funny, amazing people. And we spent two and a half weeks in physically the best writers room I've ever seen in my life. Paramount pulled out all the stops. It was phenomenal! We laughed and joked and told stories and plotted out...
In other words, most of the big work of the brain trust has been done, and Paramount has a plan in place for a whole set of films. What are they? Good question. Not all the films conceptualized by that group will be made, so we'll have to wait for details on the ones that do get the green light.
I can't say what we plotted out, but it was all very exciting and in the next few months we'll see what moves forward and what doesn't move forward. But it was a fantastic experience. One of the best experiences of that was when Steven Spielberg popped by one afternoon to just sit and talk and hear what we were working on. Everybody was about to throw up, they were so excited.
We don't have a release date for Transformers 5 at this point, but it is expected to hit in 2017, likely with Mark Wahlberg returning.