'Jessica Jones' Showrunner: "We Went Even Further" Than Original Marvel Comics Series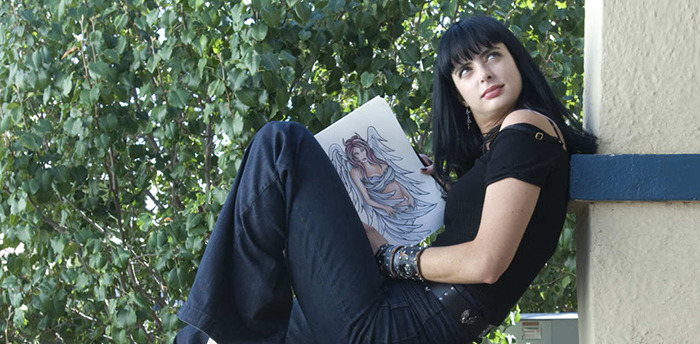 Currently on stage before the Television Critics Association is a panel of Netflix showrunners representing a selection of the streaming service's top original shows. Melissa Rosenberg is on the Showrunner Panel representing Marvel's Jessica Jones TV series, which stars Krysten Ritter (pictured above in Breaking Bad). Asked about her upcoming show, the edgy tone Rosenberg described seems akin to their Daredevil series, though she emphasizes the two shows are very different.
And while Jessica Jones is based on the Marvel Comics series Alias (no relation to the TV show), which was one of the first "R-rated" runs from Marvel's MAX imprint, Rosenberg says the Netflix series goes even further than the comics did. 
"It all starts with Brian Michael Bendis's Alias series," Rosenberg said. "He created this incredibly flawed, damaged interesting character. Regardless of gender, it was the character that drew me. He wasn't afraid to go there and we went even further. We've gone further in all of our storytelling."
Speaking further about the dark tone of the show, Rosenberg said, "Well, is the audience going to respond to this or not? I don't know, but if I'm afraid of it I'm doing the right thing."
Krysten Ritter stars as Jessica Jones, a superhero-turned P.I. in Hell's Kitchen, which is the same NYC neighborhood where Daredevil fights crime. Rosenberg touted Ritter's commitment to being front and center on the show.
"The one thing [where] Steven [DeKnight] has the advantage, his show was called Daredevil but Daredevil has an outfit," Rosenberg said. "Charlie Cox can get a break once in a while. My show is called Jessica Jones. There is no mask. Krysten Ritter is the hardest working actress."
Rosenberg emphasized her show's unique nature. "Jessica Jones is a very different show from Daredevil," she says. "We exist in a cinematic universe, the mythology of the universe is connected, but it will look very different. Tonally they're very different. If you pick up Bendis' Alias and pick up Daredevil, they're wildly different. That was my one concern. Would I have to fit in with Daredevil? The answer was, 'No, we're hiring you for your point of view.'"
Rosenberg also spoke about collaborating with Marvel, chiefly the company's television chief Jeph Loeb. She hinted that Jessica Jones has the freedom to interpret the source material a little more loosely than other Marvel shows.
"Where you run into limitations is if you're using one of their characters and you need to be cognizant of the mythology of the character," Rosenberg said. "We're using some pretty obscure characters so we're taking them all over the place."
Like Daredevil, Jessica Jones has a 13 episode order, and eventually Jones, Matt Murdock, Luke Cage and Iron Fist will team up for a Defenders series. Rosenberg added that this is a unique way of working in television.
"The beauty of working with Netflix is it's 13," she said. "I'm doing 13. There's no pilot and getting feedback and reactions and ratings. You're in this bubble so it's really all: what's the story you want to tell? What are your actors and your characters, where do you want to go with them?"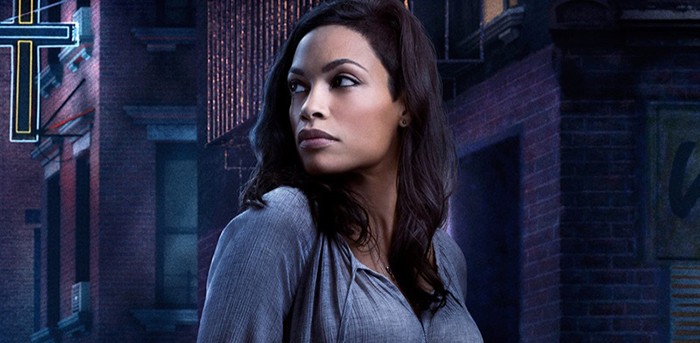 Daredevil season one showrunner Steven DeKnight is also on the panel, speaking about the show's first season before he turns the mic over to the new season two showrunners.Daredevil fans might appreciate one trivia tidbit about why Rosario Dawson's character on the show is Claire Temple, rather than Linda Carter, aka Night Nurse. The simple reason is that we might see Night Nurse in a Marvel movie!
"The feature side had plans for her down the road so that was the only time we ran into a conflict," DeKnight said. "So we just used another name."
Jessica Jones premieres on Netflix in December.