'Bourne 5' Adds Tommy Lee Jones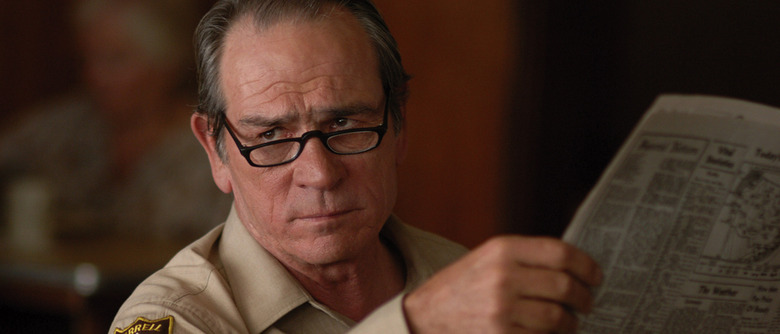 Jason Bourne better steel himself for some stern, grumpy looks. Tommy Lee Jones has signed on to the next installment of the Bourne franchise, which has Paul Greengrass set to direct. He joins Matt Damon, who reprises his role as the amnesiac spy. Read all about the Bourne 5 Tommy Lee Jones casting after the jump. 
Variety got the scoop. While Universal hasn't officially revealed any details about Jones' role, the trade's sources indicate Jones will play a high-ranking officer at the CIA – not unlike the characters played by Edward Norton, Chris Cooper, Brian Cox, and David Strathairn in previous Bourne films.
Besides Jones and Damon, Julia Stiles is expected to reprise her role as Nicky. She is the only actress besides Damon to appear in all three of the original Bourne trilogy movies. In addition, Alicia Vikander has signed on in a mystery part, and Viggo Mortensen is being courted (but has not been confirmed) to play the villain.
Greengrass wrote the script with Christopher Rouse. Frank Marshall is producing with Greengrass, Damon, Greg Goodman, and Ben Smith, and Rouse and Henry Morrison will executive produce. Greengrass directed the second and third titles in the series, The Bourne Supremacy and The Bourne Ultimatum.
In terms of the story, all we really know is that Bourne 5 will bring the focus back to Jason Bourne, the lead of the first three films. The film series branched out in 2012 with The Bourne Legacy, starring Jeremy Renner as the Jason Bourne-esque Aaron Cross. Renner's character may return to the screen at some point, but won't be part of Bourne 5.
Jones is coming off of The Homesman, a Western drama he co-wrote, directed, and starred in. He will next appear with Kevin Costner and Gary Oldman in Ariel Vromen's thriller Criminal.
Bourne 5 begins shooting later this summer for release on July 29, 2016.