Could The Olsen Twins Still Appear In Netflix's 'Full House' Sequel Series 'Fuller House'?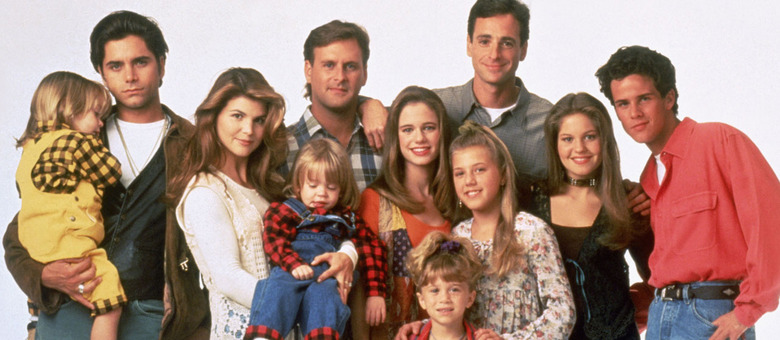 As you know, the Tanner family is together again as the Netflix sequel series Fuller House is now in production. (See photos from the first day of shooting here.) The series is a continuation of the cheesy 1990s sitcom Full House with most of the original cast returning, with the exception of notable absences from Mary-Kate and Ashley Olsen, who originally played Michelle Tanner.
Today, however, Chief Content Officer Ted Sarandos of Netflix offered an update, saying the Olsen twins could still appear in the series. He also talked about the filming of the first episode, which began this week. Find out about the possible Olsen Twins Fuller House return and more, after the jump.
In addition to discussion of other movies and shows at Netflix, the panel session also brought an update on Fuller House, the revival of the classic TGIF sitcom Full House. Sarandos gave fans hope that the Olsen twins could still appear at some point.
"The Olsen twins are teetering on whether to not they'll be around," Sarandos said on stage.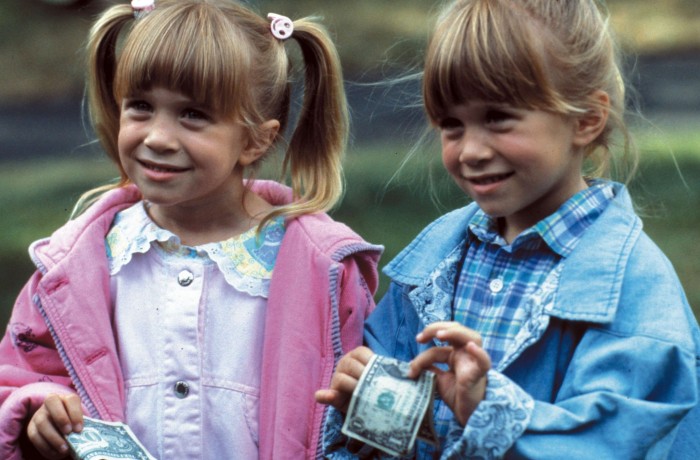 After the panel, he clarified that the Olsens have not changed their position on returning to the role of Michelle, but there are future guest appearances that might work for them.
"There's all kind of stunt availability that can happen down the road on the show," Sarandos said after the panel.
Sarandos' recap of the first episode taping of Fuller House went like this:
"We shot our first episode this past week. If you're wondering about the motivation for it, Full House is a really unique show in the culture. It never really went away. After its network run, it's been very successful in syndication. It's been very cross-generational where parents are watching it with their kids. We got very excited about the idea of co-viewing, which is rare in television today. We've been able to reassemble the entire cast. The Olsen twins are teetering on whether or not they'll be around. At the taping this week, when the cast shows up on stage the audience reacts immediately and the actors have fallen back into their roles. Its' very much in the spirit but a modern take on Full House."
Netflix has ordered a 13-episode season of the new multi-camera comedy from Warner Horizon Television, Miller-Boyett Productions and Jeff Franklin Productions. In Fuller House, the adventures that began in 1987 on Full House continue, with veterinarian D.J. Tanner-Fuller (Cameron-Bure) pregnant and recently widowed, living in San Francisco. D.J.'s younger sister/aspiring musician Stephanie Tanner (Sweetin) and D.J.'s lifelong best friend/fellow single mother Kimmy Gibbler (Barber), along with Kimmy's feisty teenage daughter Ramona, all move in to help take care of D.J.'s two boys – the rebellious 12-year-old J.D. and neurotic 7-year-old Max – and her soon-to-arrive baby.
Fuller House will premiere exclusively across all Netflix territories in 2016. Candace Cameron-Bure, Jodie Sweetin and Andrea Barber are set to star in Fuller House, with fellow Full House star John Stamos set to produce and reprise his original role of Uncle Jesse as a guest star in the new show. Full House stars Bob Saget, Dave Coulier and Lori Loughlin are signed for guest appearances.