More 'Deadpool' Pics: The Merc Enjoys Quality Time With His Loved Ones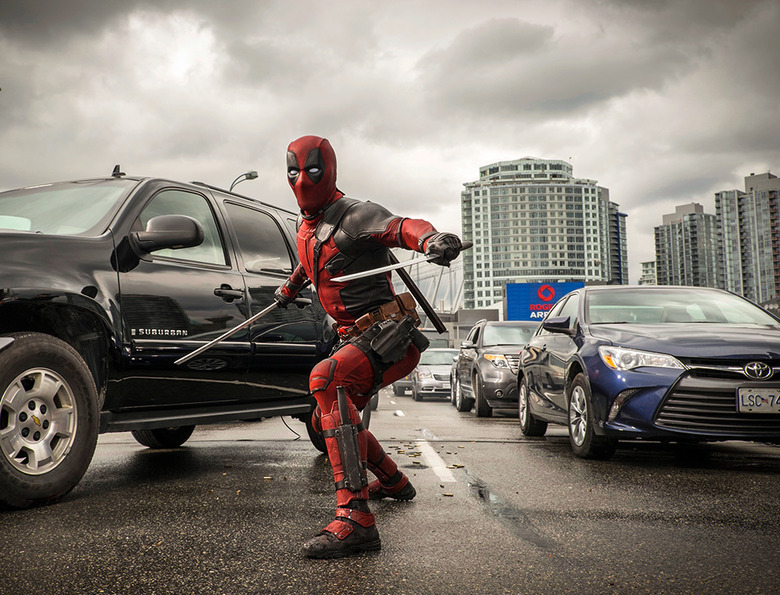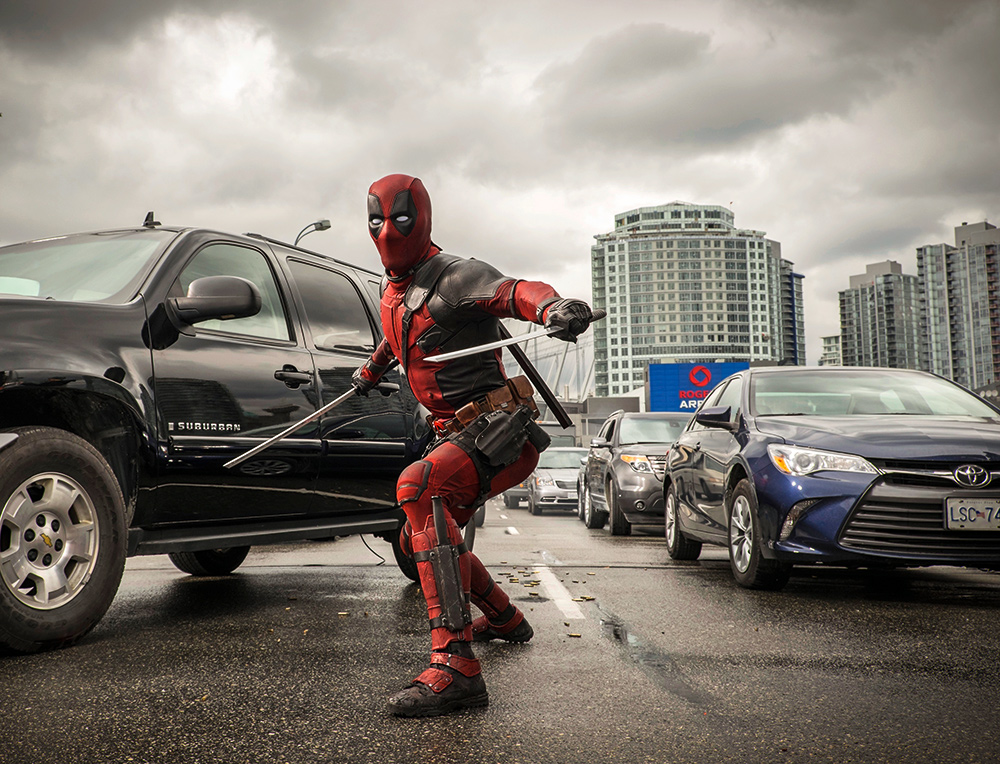 The first bit of Deadpool footage should be hitting the web any day now, but in the meantime we've got three more pics to hold you over. Ryan Reynolds takes center stage as the Merc with a Mouth, and in the new images he's enjoying a bit of quality time with the women in his life — namely, his girlfriend Vanessa (Morena Baccarin) and his sidekick Negasonic Teenage Warhead (Brianna Hildebrand).
See the latest Deadpool pics after the jump. 
[via Empire]
As we saw at Comic-Con, Deadpool will feature the character both before and after his transformation. One of the images above shows a pre-operation Wade Wilson, in plain old civilian clothing, speaking with a concerned-looking Vanessa. The others have him covered head-to-toe in his signature red suit.
It's hard to get a sense of the film's humor in these still images, but the cast and crew have continually stressed that this Deadpool is the weird, crude, fourth-wall-shattering character fans love from the comics. "I think this is the most faithful adaptation of a superhero from a comic to a movie I've ever seen," said Reynolds at Comic-Con. "We have here the Merc with a Mouth. The mouth is not at any point in the film sewn shut."
And while it's easy to make such promises, the Comic-Con footage bore him out. There's plenty of snark and sarcasm and a lot of energetic violence. We'll be posting the first official footage the moment it goes up, so watch this space.
Directed by Tim Miller, Deadpool opens February 12, 2016. T.J. Miller, Gina Carano, and Ed Skrein also star.
Based upon Marvel Comics' most unconventional anti-hero, DEADPOOL tells the origin story of former Special Forces operative turned mercenary Wade Wilson (Ryan Reynolds), who after being subjected to a rogue experiment that leaves him with accelerated healing powers, adopts the alter ego Deadpool. Armed with his new abilities and a dark, twisted sense of humor, Deadpool hunts down the man who nearly destroyed his life.