Michael B. Jordan To Lead 'Just Mercy' From 'Short Term 12' Director Destin Cretton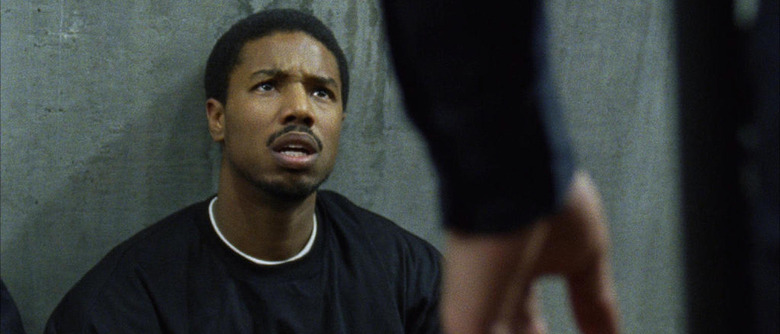 We may receive a commission on purchases made from links.
Michael B. Jordan is about to get pyrokinetic for Fantastic Four, but his next project will tackle a more grounded kind of hero. He's teaming up with Short Term 12 director Destin Cretton for Just Mercy, about Equal Justice Initiative founder Bryan Stevenson. Get all the details on the Just Mercy movie after the jump. Variety reports Broad Green Pictures has picked up rights to Stevenson's memoir Just Mercy: A Story of Justice and Redemption. Their "relentless passion" reportedly helped them beat out several competitors including major studios like Paramount and Universal.
The trade additionally notes that big names like Will Smith and Denzel Washington have shown interest in the project, though neither is officially attached at this time.
Cretton will direct from a script he's writing with Andrew Lanham. In addition to starring, Jordan will executive produce alongside Stevenson and Arthur Spector. Gil Netter (Life of Pi, The Blind Side) will produce, and Victor Moyers and Asher Goldstein will oversee for Broad Green Pictures.
Just Mercy was an award-winning bestseller named one of the best books of 2014 by multiple outlets including the New York Times. Here's an official description from Amazon:
Bryan Stevenson was a young lawyer when he founded the Equal Justice Initiative, a legal practice dedicated to defending those most desperate and in need: the poor, the wrongly condemned, and women and children trapped in the farthest reaches of our criminal justice system. One of his first cases was that of Walter McMillian, a young man who was sentenced to die for a notorious murder he insisted he didn't commit. The case drew Bryan into a tangle of conspiracy, political machination, and legal brinksmanship—and transformed his understanding of mercy and justice forever.
Cretton is known for directing Short Term 12, which followed a supervisor (Brie Larson) at a group home for troubled youth. He handled the dark subject matter with grit and grace, finding the inspirational notes in the story without downplaying its complexities. His plan was to follow it up with an adaptation Jeannette Walls' memoir The Glass Castle — a similarly grounded story of underprivileged youth — but the project hit a snag when Jennifer Lawrence dropped out of the lead.
Jordan, meanwhile, broke through with Ryan Coogler's fact-based indie drama Fruitvale Station. He played Oscar Grant, a young black man who was unjustly killed by a BART police officer on New Year's Day 2009. Fantastic Four and Creed (which reunites him with Coogler) should boost his profile considerably in the next few months. Just Mercy seems like a great fit for both of them, and it should be exciting to see what they can do together.