M Night Shyamalan Has Ideas For 'Wayward Pines Season 2'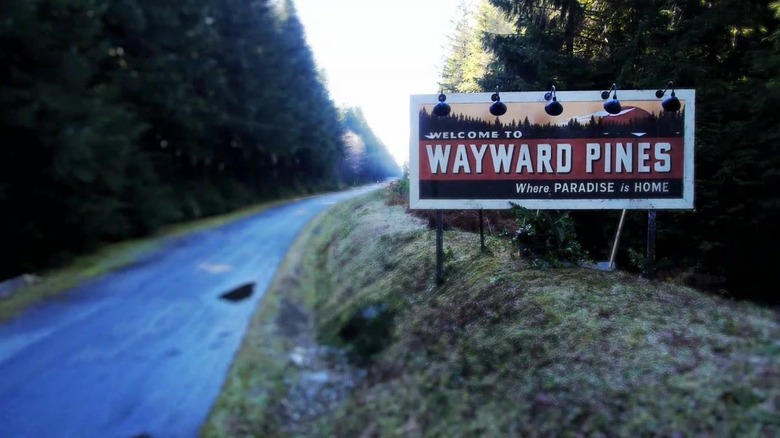 I love how modern television is giving us season-long mini-series, which allow for a richer story than allowed in the time restraints of the big screen, but also create full story arcs that don't suffer from the seasonal strain of normal television. One of the latest in this genre is Wayward Pines, the M. Night Shyamalan-produced series based on the Wayward Pines novels by Blake Crouch.
The ten-episode limited series ran on Fox from May 14th to July 23rd 2015. But while the series has officially come to an end, M. Night Shyamalan and author Blake Crouch have an idea for a possible Wayward Pines season 2. But doesn't this completely defeat the purpose of the limited television series premise? Will a second season happen?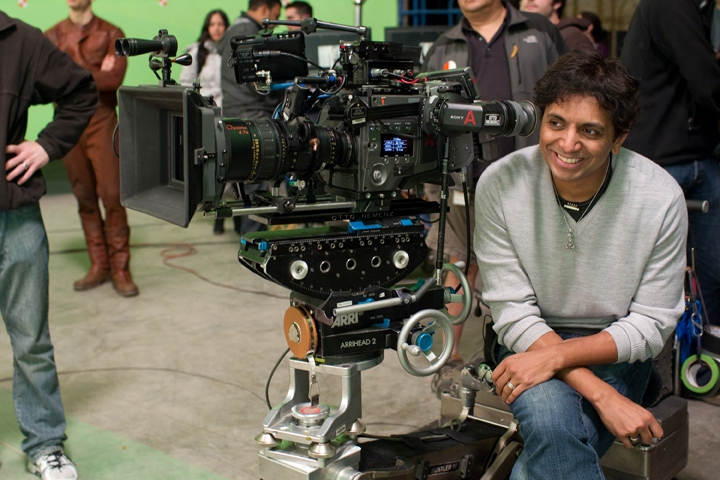 Will There Be a Wayward Pines Season 2?
M Night Shyamalan told Deadline the following about the ending of Wayward Pines:
The one thing I'm fearful of television is its open-ended nature. I'm such an end backwards kind of filmmaker, storyteller, and that's what I loved about doing these 10 episodes. I knew where I wanted to go. I knew I wanted the fences to come down. I knew where we were heading for the finale and so we could architecture the 10-episodes in that manner. So, I am happy to walk away, especially with such a wonderful reaction and all that stuff. But honestly, Blake and I do have an idea.
So what is the idea? We don't know. But Deadline did ask Shyamalan if any of the surviving characters/actors could return for a possible second season, and he would only tease: "We have an idea we've discussed. That's all I'll say."
Showrunner Chad Hodge made similar comments to The Hollywood Reporter and Entertainment Weekly:
There are some preliminary discussions, but nothing official yet.  ... It was not meant to tease a season 2. It was the end. Period. Really what it does is it comes full circle. Just as Ethan woke up in episode 1 and found himself in this strange town of Wayward Pines, in a hospital bed with a nurse standing above him, and then he walks up Main St. to find this strangely odd town and people staring at him, it's actually partly shot-for-shot exactly what we did in the first episode as Ben comes up Main St. and sees people starring at him. It's meant to be full circle that Ben is now experiencing, in a way, exactly what his father experienced when he came to Wayward Pines. Not that much has changed, but in fact, things have maybe gotten a little worse.
Obviously Wayward Pines could keep going but it was meant to be these 10 episodes. To leave you with a few questions/possibilities for your mind to wander is a good thing. ... What Ben does and how he responds will be up to your imagination to decide. There is no official season two yet, no talks yet. Nothing to report on that front.
When asked if any of the cast has been asked to return for more, Chad said "Not yet. We haven't had any official discussion."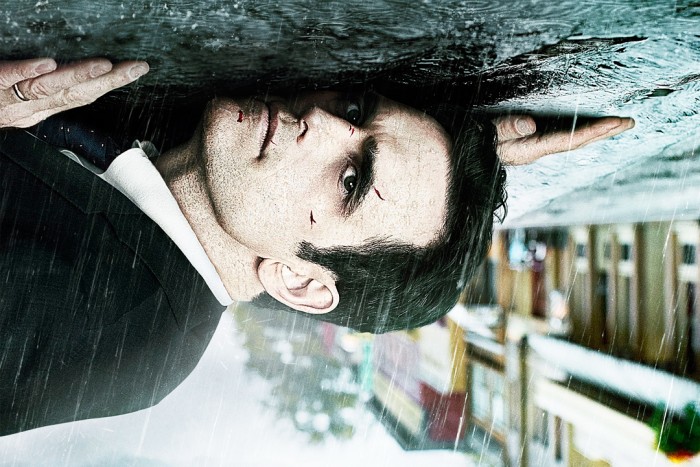 What Could Wayward Pines Season 2 Be About?
In my mind, there are only three ways you can go with a Wayward Pines season 2:
A prequel set in the first iteration of Wayward Pines, showing how it all went wrong. Of course, this would mean that most of the television cast would be new aside from the people in charge, like Melissa Leo and Toby Jones. Also, with the mystery already unwrapped and most of the town's secrets exposed, how would this possibly work?
A sequel set after the events of the first season. It could either be set with the same surviving cast or in the future with the first generation of Wayward Pines now fully grown adults trying to protect the mystery of the town from their kids.
A prequel set before Earth becomes a post-apocalyptic nightmare with David Pilcher readying his plans for Wayward Pines. I'm not sure this setting would be too interesting, but it would allow them to bring back all of the cast members, including those who didn't survive the first season.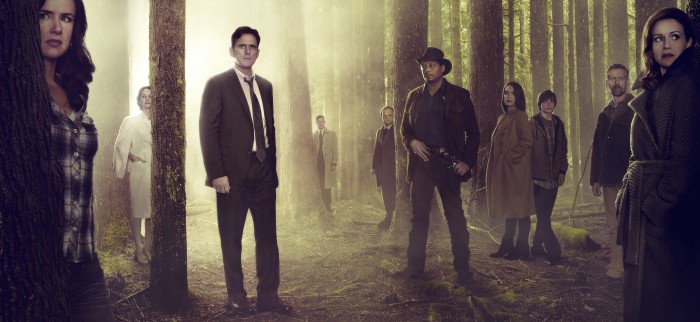 My Thoughts on Wayward Pines Season 1
I should have loved Wayward Pines. At surface level, it has everything I loved from Lost – great mysteries, a fun premise and some good actors (Oscar winner Melissa Leo, Oscar nominees Matt Dillon and Juliette Lewis, Golden Globe-nominated Toby Jones and Hope Davis). And unlike Lost, Wayward Pines delivers on more of the mysteries and has a well planned out 10-episode arc. But Wayward Pines always feels like a cheap imitation. It might be the bad screenwriting, or the budget which was never as big as was needed from the story.
I watched the pilot episode and gave up on it almost immediately. It took my friend Reza's passionate plea to give the series another chance following the reveals in the fifth episode. As I chugged through the series with my girlfriend, we often asked ourselves why we were still watching the show, but just enough a good reveal or mystery was introduced to keep us interested. And yes, the big reveals in the fifth episode might make the entire ten-episode series worth your time alone. But I somehow came out of the series finale this week (which yes, ended with another gutsy twist that will likely leave most audiences annoyed), wanting more. And maybe thats the point?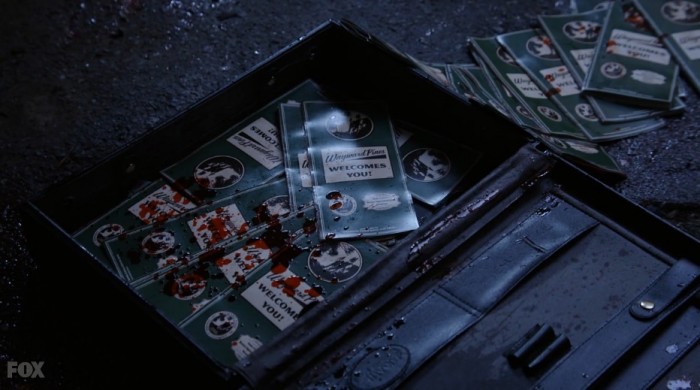 Should They Make a Wayward Pines Season 2?
I can understand why they would make a second season – Wayward Pines was Fox's second-best performer of the summer, beating out shows like So You Think You Can Dance, Bullseye, Boom!, Are You Smarter Than a 5th Grader?, and more. But should they?
If M. Night Shyamalan does decide to develop a second season of Wayward Pines, I admit that I will probably watch it – hey, I'm a sucker. But the problem is that Wayward Pines was adapted from the complete Wayward Pines trilogy of novels, so there is no more source material to use.  I just hope that if they come back to somehow continue the story they nail down the entire story arc before going into the season, that was one of the big appeals of a show like this.
And yes, I know there are shows like Dexter which had their whole first season based on a book, and season one of Dexter was always my favorite for that reason — it felt the a complete well-designed and plotted story. And the subsequent seasons were unable to match the first, even when they had A-level performances from the likes of John Lithgow, playing a role of a lifetime.