Angelina Jolie Directing Khmer Rouge Movie For Netflix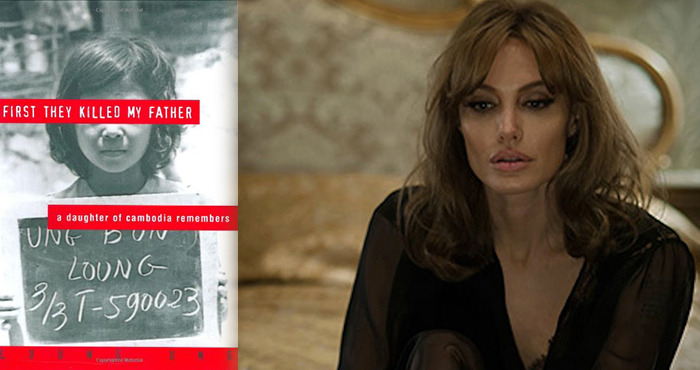 Angelina Jolie has made a deal with Netflix to direct a film for the company, with plans for the movie to be released via the streaming service in late 2016, and to hit festivals as well. Based on the book First They Killed My Father: A Daughter of Cambodia Remembers, the film will tell the story of one person's experience with the horrors of the Khmer Rouge regime in Cambodia, with Jolie scripting with the book's author, Loung Ung.Variety reports that Rithy Panh, the Cambodian director whose film The Missing Picture was nominated for the Best Foreign Language Film Oscar in 2014, will be a producer on the film. And Jolie and Brad Pitt's adopted son Maddox, who is also Cambodian, will be involved in the film as well.
This is an account of the book:
One of seven children of a high-ranking government official, Loung Ung lived a privileged life in the Cambodian capital of Phnom Penh until the age of five. Then, in April 1975, Pol Pot's Khmer Rouge army stormed into the city, forcing Ung's family to flee and, eventually, to disperse. Loung was trained as a child soldier in a work camp for orphans, her siblings were sent to labor camps, and those who survived the horrors would not be reunited until the Khmer Rouge was destroyed.
Harrowing yet hopeful, Loung's powerful story is an unforgettable account of a family shaken and shattered, yet miraculously sustained by courage and love in the face of unspeakable brutality.
Jolie said in a statement,
I was deeply affected by Loung's book. It deepened forever my understanding of how children experience war and are affected by the emotional memory of it. And it helped me draw closer still to the people of Cambodia, my son's homeland. It is a dream come true to be able to adapt this book for the screen, and I'm honored to work alongside Loung and filmmaker Rithy Panh.