Rumor: Universal Studios Developing Third Orlando Park With Heavy Video Game Influence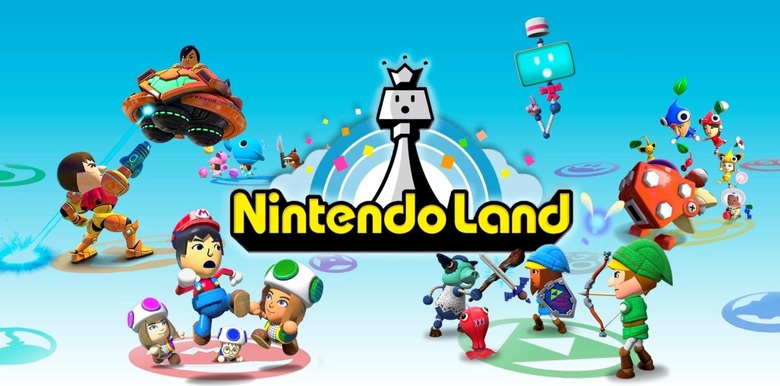 In March, we told you that Japanese video game company Nintendo announced plans to team with Universal Studios to bring their video game properties to life at Universal Parks & Resorts. At the time we joked about the possibility of a real life Nintendo-Land with a side scrolling Mario experience, a Mario Kart racing ride, and more. Well it looks like a Nintendo-Land might not be out of the question as a new rumor suggests that Universal is developing a third park for their Universal Studios Orlando Resort which would have a heavy video game focus, including rides based on Nintendo and Blizzard properties. Find out the details on the Universal video game theme park rumor, after the jump.
The new rumor comes from This Is Infamous, who has ties in the Orlando theme park scene.  According to the report, Universal is looking to expand further as a multi-day vacation destination to rival Walt Disney World (which will soon be adding Avatar-Land to Animal Kingdom and supposedly has a significant retooling of Hollywood Studios in the works). Here is an excerpt from the report:
As for what would help populate this new park with attractions, that may be where Universal's deal with Nintendo comes in. While there have been rumors of Universal using Nintendo to revive the kiddie area that features such characters as Curious George, Barney and Woody Woodpecker, I'm hearing this might be what they really have in the cards. It's possible they might split Nintendo into multiple parks, similar to their Harry Potter approach, which capitalizes on the fandom purchasing more days on their passes in order to get the full experience. A Mario Kart ride is certainly in the works, but I'm also hearing Pokemon and something THE LEGEND OF ZELDA would be created. So while they're all Nintendo, they're all distinct brands that may end up getting their own immersive worlds – and that cannot be done in the kiddie area alone.
For me, Universal Studios Orlando was about the movies, while Universal's Islands of Adventure was more about books and cartoons come to life — think about it: Jurassic Park, Doctor Seuss, Marvel comic books and Harry Potter are all based on books at their core. So it makes sense for a third Universal park to focus on another medium – video games. Some Nintendo fan created these concert images for a non existent Nintendo theme park idea for Dubai, this may give you some ideas as to what a Nintendo park could look like:
Billy Donnelly also is hearing that Blizzard Entertainment's World of Warcraft would also be a big part of the new park. Universal Studios is of course producing and releasing the big screen adaptation of Warcraft directed by Duncan Jones, so that makes sense. There is also a very huge fan base behind the Warcraft universe that could drive a ton of traffic to an Orlando park if they were to devote an entire land (The Wizarding World of Harry Potter-style) to the property. Although announcing plans for a theme park land based on the movie should probably wait until after the film's release next summer, June 10th 2016. I've not been hearing encouraging things about the movie, and the Warcraft footage screened at San Diego Comic Con 2015 was confusing and strange to people who had not played the game series.
A World of Warcraft theme park already exists, kind've. World Joyland (???????) is a theme park located in Changzhou, Jiangsu in China with a theme inspired by the video game series World of Warcraft and StarCraft. The park reportedly cost almost $50 million to build but is NOT officially licensed or endorsed by Activision Blizzard. Here is some concept images from that theme park:
The report claims that the third theme park would open by 2021. Of course, this is only a rumor and should be taken only as such. Rumors of a third Universal Studios Orlando theme park have been circulating for years now, but the resort didn't really ever have the hotel capacity to add another gate. But the Universal Orlando resort now had five on-site hotels with one more likely to be added after Wet 'N Wild officially closes. Universal has also recently announced a themed water park called Volcano Bay, which will open in 2017.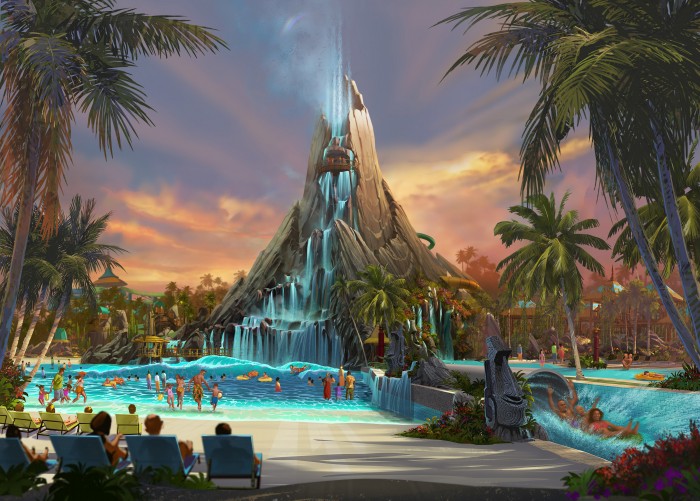 Update:  According to the report, Universal already owns enough land surrounding their currently developed parks Islands of Adventure and Universal Studios Orlando. Theme park insiders seem to believe otherwise:
Here's a map of Universal & what they own. As you can see, they do not have the land to currently build a 3rd park. pic.twitter.com/DeqlO0yPIy

— Inside Universal (@insideuniversal) July 23, 2015
Billy Donnelly now claims the third park would be built on land that Universal is currently in the process of acquiring:
@slashfilm @Orlando_United It rests in the land they're in the process of acquiring.

— Billy Donnelly (@infamouskidd) July 23, 2015
@Orlando_United @slashfilm These parcels are done deals, but will clarify a bit better.

— Billy Donnelly (@infamouskidd) July 23, 2015