San Andreas Director Joins Dwayne Johnson For Rampage Movie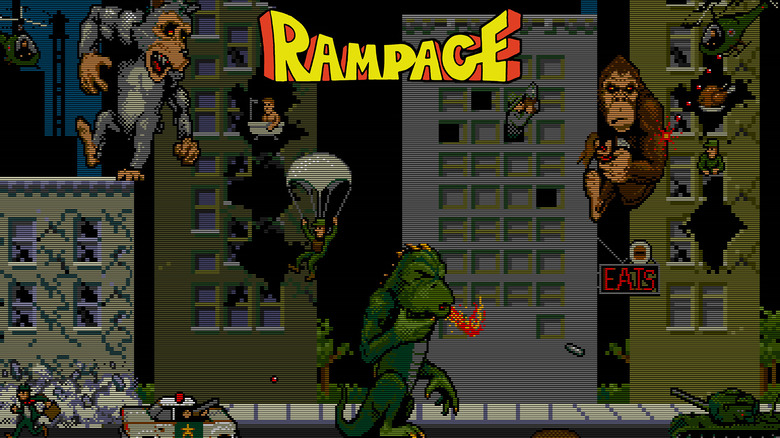 Its been almost four years since New Line Cinema announced they would be developing a big budget movie based on the Midway classic video game Rampage, but it seems like the film is finally ready for cameras. A month ago we learned that Dwayne Johnson was in talks to star in the monster-filled blockbuster, and now we're learning that he will be teaming up with his San Andreas director Brad Peyton no this new disaster movie.
According to Deadline, Brad Peyton is in talks for the film, which he will produce with Beau Flynn and John Rickard (How To Be Single). The screenplay was written by Ryan Engle, who scripted the Liam Neeson action film Non-Stop and is also attached to the big screen adaptation of Ben 10, among a handful of other projects. The plot of the film is being kept under wraps but we assume it will somewhat follow the concept of the video game.
In the Rampage video game, a middle age man, young girl and old man mutate into a gorilla, lizard and werewolf and destroy buildings while fighting off the military. The movie would use the title and game's visuals to "make a smartly-budgeted monster movie in the vein and tone of Ghostbusters and Independence Day" but wouldn't necessarily adhere to that premise. Johnson will be one of the people fighting against the beasts destroying one of the world's major cities.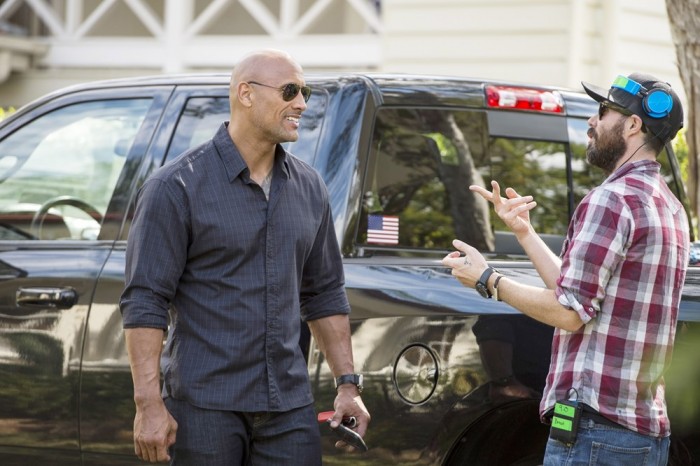 This is another monster movie in production, following Guillermo Del Toro's Pacific Rim, the upcoming sequel Pacific Rim 2 which is set to start filming later this year, and Gareth Edwards' Godzilla (which also has a sequel announced). Shooting on Rampage is expected to begin in summer 2016, after Johnson wraps up Fast and Furious 8.
Like the film or not, but San Andreas earned over $460 million worldwide, making it "the most successful original live action tent pole launch this summer." The film was competently made, the screenplay is where the movie fell apart for most people (even when compared to the dumbness of most disaster movies). Fleming suggests that New Line and Warner Bros will sign Johnson and Peyton to a San Andreas sequel, though no deal has been made just yet.
Rampage has been upgraded for several different home video game console systems, but it was most popular in the late Eighties and early Nineties. Here's a little Rampage gameplay footage for you to enjoy, from the original and later upgraded edition: