Suicide Squad Trailer Is More Watched Than Batman V Superman Trailer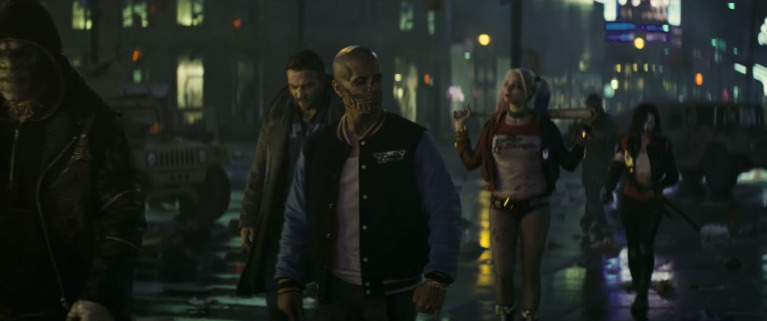 It goes without saying that Batman v Superman: Dawn of Justice is going to crush the box office. It's got Batman, it's got Superman, it's got the first-ever live-action movie appearance by Wonder Woman. The only question is whether it's going to make a lot of money, or all the money.
But following its Comic-Con appearance, there's also been a huge surge of interest in fellow DC-verse movie Suicide Squad. In fact, the Suicide Squad Comic-Con trailer has gotten views to date than the Batman v Superman: Dawn of Justice one has. More on the Suicide Squad trailer views after the jump. 
At time of writing, the Batman v Superman: Dawn of Justice trailer has 35.2 million views on YouTube, while the Suicide Squad one has 36.6 million. So it's not as if Suicide Squad is getting a ton more attention. But it's impressive that Suicide Squad is getting even close to Batman v Superman's numbers, let alone beating them.
While Batman v Superman: Dawn of Justice is a sure bet populated by beloved characters, the Suicide Squad are a much more obscure bunch — to the extent that we even published an explainer breaking down who was who in that trailer. Almost none of the characters are ones that'd be familiar to your average moviegoer.
Moreover, the Suicide Squad trailer was only officially released on Monday. That's two days after the Batman v Superman one was, two days after both trailers premiered in Comic-Con's Hall H, and two days after ugly, leaked versions of the Suicide Squad reel had already hit the web.
On the other hand, the Suicide Squad trailer had one major advantage over its sibling: it was the first bit of footage ever revealed from the movie, whereas Batman v Superman: Dawn of Justice had already unveiled its first trailer back in April. Plus, while most of the Suicide Squad are lesser known, it's got one very famous, very popular figure in the form of Joker.
Suicide Squad's trailer numbers aren't a guarantee that the film itself will do well, but they are an indication that mainstream audiences are, at the very least, curious about it. In any case, the real winner here is Warner Bros., which has both superpowered flicks out in theaters next year.