'The Revenant' Trailer: Leonardo DiCaprio Goes On A Revenge Quest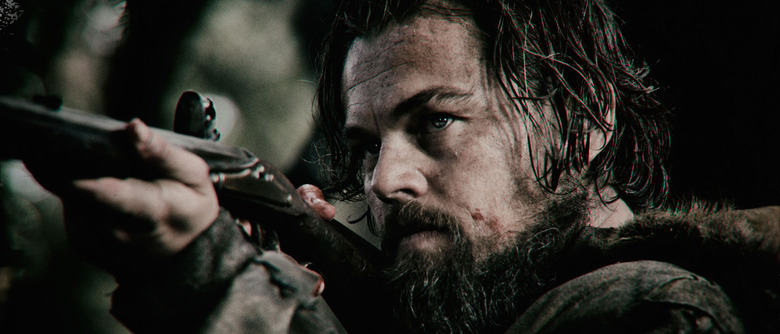 Following a very successful 2014 awards season in which he took home Best Original Screenplay, Best Director, and Best Picture, Birdman helmer Alejandro González Iñárritu looks poised to make a splash in this year's race as well with The Revenant. Leonardo DiCaprio and Tom Hardy star in the revenge drama, set in the early 19th century American wilderness. Watch the first The Revenant trailer after the jump.
Fox debuted The Revenant trailer on YouTube.
Scripted by Iñárritu and Mark L. Smith and based on the novel by Michael Punke, The Revenant is based on true events. DiCaprio plays Hugh Glass, a fur trapper who is brutally injured in a clash with a bear. His colleague John Fitzgerald (Hardy) robs him and leaves him for dead, but Glass survives against all odds and vows revenge on Fitzgerald.
Iñárritu reunites with his Birdman cinematographer Emmanuel Lubezki for The Revenant. There's no single-take illusion this time but the pair did set up another ambitious challenge for themselves. The film is shot entirely in natural light in remote locations, the better to emphasize the brutal beauty of nature. "I'm now addicted to doing things that can fail horribly or maybe that can give us a surprise," said the director earlier this year.
The Revenant arrives in theaters December 25. Domhnall Gleeson and Will Poulter also star.
Deep in the unchartered American wilderness, hunter Hugh Glass (Leonardo DiCaprio) is severely injured and left for dead by a traitorous member of his team, John Fitzgerald (Tom Hardy). With sheer will as his only weapon, Glass must navigate a hostile environment, a brutal winter and warring tribes in a relentless quest to survive and exact vengeance on Fitzgerald. Inspired by true events, THE REVENANT is directed and co-written by renowned filmmaker and Academy Award-winner Alejandro G. Iñárritu (Birdman, Babel).