Catherine Hardwicke To Direct 'Stargirl', Based On Jerry Spinelli's YA Classic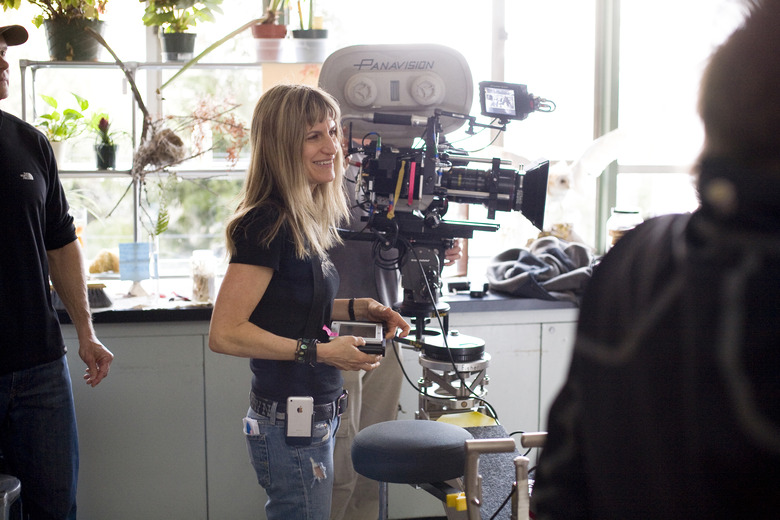 We may receive a commission on purchases made from links.
Twilight director Catherine Hardwicke is going back to high school. Hardwicke is on board to direct Stargirl. Not to be confused with the DC Comics superhero of the same name, this Stargirl is an adaptation of Jerry Spinelli's 2000 YA novel about a teenage girl whose nonconformity confuses, upsets, and inspires her fellow students.
More about the Catherine Hardwicke Stargirl movie after the jump.
Variety reports Hardwicke will direct from a script by Kristin Hahn, who is also producing. Here's the synopsis (via Amazon) for Spinelli's Stargirl:
Stargirl. From the day she arrives at quiet Mica High in a burst of color and sound, the hallways hum with the murmur of "Stargirl, Stargirl." She captures Leo Borlock's heart with just one smile. She sparks a school-spirit revolution with just one cheer. The students of Mica High are enchanted. At first.
Then they turn on her. Stargirl is suddenly shunned for everything that makes her different, and Leo, panicked and desperate with love, urges her to become the very thing that can destroy her: normal. In this celebration of nonconformity, Newbery Medalist Jerry Spinelli weaves a tense, emotional tale about the perils of popularity and the thrill and inspiration of first love.
Spinelli is known for his books targeting adolescent readers. Besides Stargirl, his most famous works include Maniac Magee, which won the Newbery Medal, and Wringer, which received a Newbery Honor. Stargirl yielded a sequel titled Love, Stargirl, which was published in 2007.
Hardwicke made her name directing coming-of-age tales. Her feature filmmaking debut was Thirteen, which starred Evan Rachel Wood and Nikki Reed as troubled middle schoolers, and her biggest hit is the first Twilight movie. Her other credits include Lords of Dogtown, The Nativity Story, and Red Riding Hood. She's just coming off of the Drew Barrymore dramedy Miss You Already.
Stargirl shoots this fall.