Johnny Depp Could Replace Hugh Jackman In 'Collateral Beauty', From 'Me And Earl' Director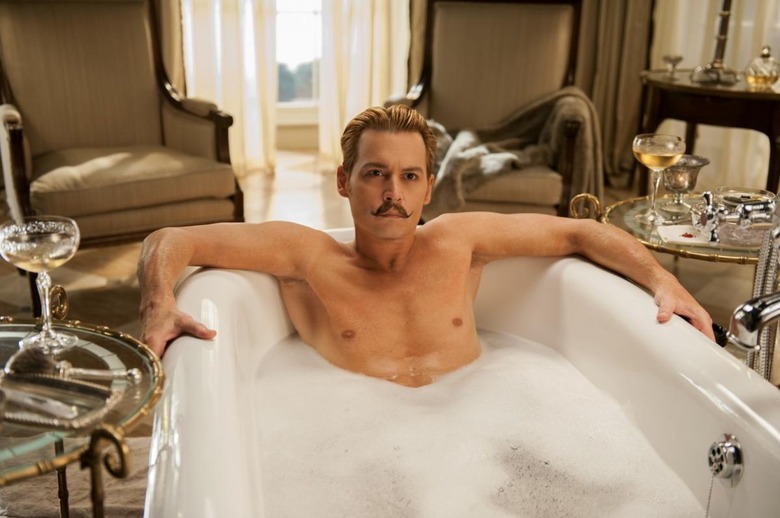 Alfonso Gomez-Rejon's Me and Earl and the Dying Girl was a scrappy indie effort populated by character actors and young rising stars. But his next film Collateral Beauty is going for A-list name recognition. Johnny Depp is reportedly being courted to star, as Hugh Jackman unfortunately drops out. More on the possible Johnny Depp Collateral Beauty casting after the jump. 
Jackman was originally signed for Collateral Beauty back in May, but Deadline now reports he's had to drop out over scheduling conflicts with the third Wolverine solo movie. Producers are hoping to secure Depp as a replacement, though the trade stresses there's still a ways to go before any deal is signed. Rooney Mara and Jason Segel remain on board.
Written by Allan Loeb (Rock of Ages), Collateral Beauty centers on a New York ad exec who spirals into depression after a major tragedy. His colleagues come up with an unusual plan to pull him out of his funk. They succeed, but then are faced with some unexpected consequences.
Five years ago, Depp for Jackman might've seemed like a fair trade or even an upgrade. And to be sure, Depp is still a bigger household name than Jackman is. But at this point, Depp is coming off of a string of flops including Mortedecai, Tusk, and Transcendence. Worse, they're flops that he himself was not very good in.
His upcoming slate is not much more promising. He seems to be back to his usual tricks (prosthetics, accents, funny tics) in the Whitey Bulger biopic Black Mass, and after that he's set to reprise several of his old roles in Yoga Hosers, Pirates of the Caribbean 5, and Alice in Wonderland 2. But who knows, maybe a more straightforward role like Collateral Beauty is exactly what he needs to prove himself.
Between Loeb's hot script and Gomez-Rejon's Sundance success, Collateral Beauty is already getting a lot of buzz. Shooting is expected to begin this fall.