'Tales Of Halloween' Trailer: A Town Is Terrorized In Horror Anthology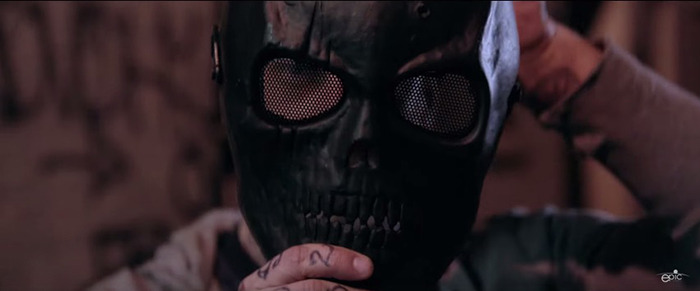 Early this year a bunch of LA horror filmmakers got together, spurred by Axelle Carolyn, to make a horror anthology revolving specifically around Halloween. The result is Tales of Halloween, featuring shorts by Carolyn, Neil Marshall, Darren Lynn Bousman, Lucky McKee, and many more, not to mention a whole variety of monsters, deaths, practical effects, and cameos from a horde of horror personalities. The film, appropriately, opens this coming October, and you can see the Tales of Halloween trailer below.
Trailer via Epic Pictures. Tales of Halloween hits theaters on October 16.
Cult filmmakers and familiar genre faces come together to bring you the ultimate Halloween film event with horror anthology TALES OF HALLOWEEN. A suburban American town is terrorized by ghouls, aliens, and killers on one Halloween night.
Directors Darren Lynn Bousman (Saw II, III and IV), Axelle Carolyn (Soulmate), Adam Gierasch (Night of the Demons), Andrew Kasch (Never Sleep Again: The Elm Street Legacy), Neil Marshall (The Descent), Lucky McKee (All Cheerleaders Die, The Woman), Mike Mendez (Big Ass Spider!), Dave Parker (The Hills Run Red), Ryan Schifrin (Abominable), John Skipp (Stay at Home Dad), and Paul Solet (Grace).
Cast includes Rocky Horror Picture Show icon Barry Bostwick as well as horror staple, Insidious' Lin Shaye and Heroes' Greg Grunberg, while the likes of Joe Dante, John Landis, Mick Garris, Stuart Gordon, Adrienne Barbeau, and Adam Green stepped in for cameos as well as next-gen genre actors have joined the project, including Pat Healy (The Innkeepers, Cheap Thrills), Alex Essoe (Starry Eyes), Booboo Stewart (The Twilight Saga), Keir Gilchrist (It Follows), Noah Segan (Looper), Pollyannna McIntosh (The Woman), James Duval (Donnie Darko), Kristina Klebe (Halloween), Marc Senter (The Devil's Carnival), Jose Pablo Cantillo (The Walking Dead), Grace Phipps (Dark Summer), Sam Witwer (Being Human), and Graham Skipper (Almost Human).