POTD: Fox's Marvel Universe Lines Up For An Epic Comic-Con Selfie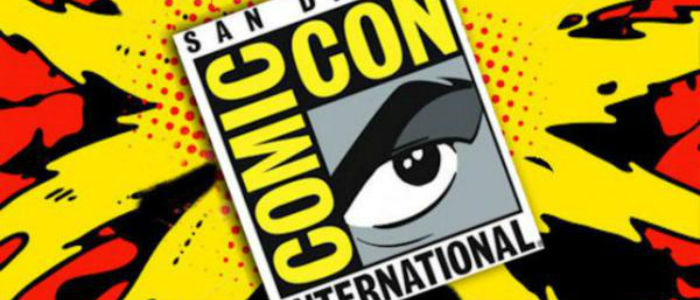 Fox's Marvel universe is a damn big place, and the studio didn't mind reminding fans of that fact at Comic-Con. At the end of the 20th Century Fox Hall H panel on Saturday, Fox brought out every mutant, supersoldier, and interdimensional traveler it could find for one truly epic superhero selfie.
The final photo consists of over two dozen characters from Fox's Marvel mega-franchise, including the casts of X-Men: Apocalypse, Fantastic Four, and Deadpool, plus the grandfather of them all, Stan Lee. Check it out after the jump. 
There are so many cast members it's actually hard to make them all out, but as mentioned by panel moderator Chris Hardwick this photo represents the casts of Wolverine (Hugh Jackman), X-Men: Apocalypse (James McAvoy, Michael Fassbender, Jennifer Lawrence, Nicholas Hoult, Lucas Till, Sophie Turner, Tye Sheridan, Lana Condor, Oscar Isaac, Kodi Smit-McPhee, Alexandra Shipp, Ben Hardy, Olivia Munn, and director Bryan Singer), Fantastic Four (Miles Teller, Kate Mara, Michael B. Jordan, Jamie Bell, Toby Kebbell, producer Simon Kinberg, and director Josh Trank), and Deadpool (Ryan Reynolds, Morena Baccarin, T.J. Miller, Brianna Hildebrand, Ed Skrein, Gina Carano, and director Tim Miller), plus surprise appearances from the new star of Gambit (Channing Tatum) and Stan Lee himself. If this isn't actually the world record for the most superheroes in a single selfie, it's gotta be damn close.
The superhero selfie came at the end of a nearly two-hour panel that also featured the first bits of footage from Deadpool and X-Men: Apocalypse (read our recaps here and here) and a new look at Fantastic Four (see the Comic-Con trailer here). All in all, it was comic book movie lover heaven.
Watch the superhero selfie sausage get made below:
Fantastic Four opens August 7, followed by Deadpool on February 12, 2016, X-Men: Apocalypse on May 27, 2016, and Gambit on October 7, 2016.