Guillermo Del Toro's Idea For A Jabba The Hutt 'Star Wars' Gangster Movie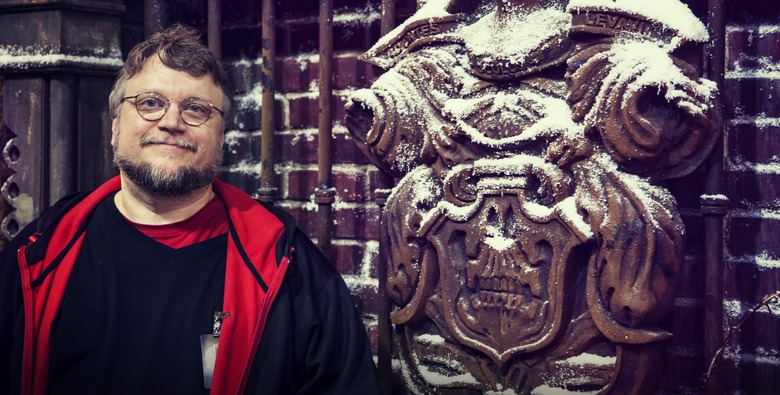 Guillermo del Toro was at San Diego Comic Con International 2015 promoting his upcoming film Crimson Peak, and during one of his press interviews the filmmaker revealed that he has an idea for a Star Wars Anthology movie which would see the origins of gangster Jabba The Hutt. Find out more about the Guillermo del Toro Star Wars movie idea, after the jump.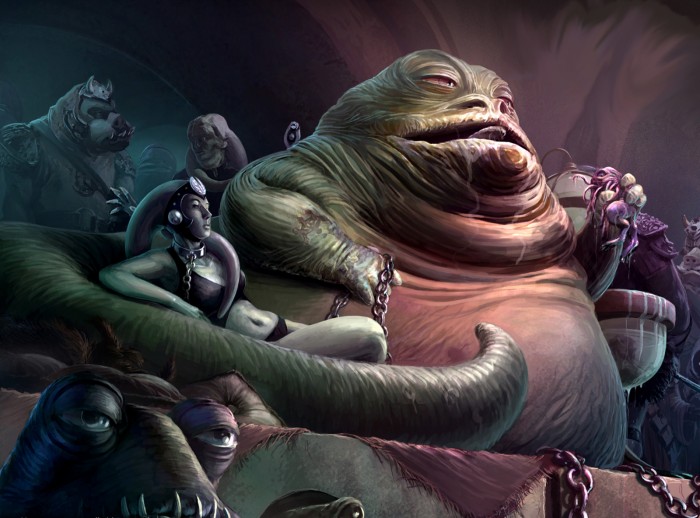 Yahoo asked if Guillermo del Toro what would his version of a Star Wars movie be like and the filmmaker revealed an idea he has for a Star Wars Anthology gangster film:
"I would do the sort of 'Godfather' saga the Jabba the Hutt had to go through to gain control. One, because it's the character that looks the most like me, and I like him. I love the idea of a
Hutt type of mafia, a very complex coup, you know? ... I just love the character."
But don't expect Guillermo del Toro's Jabba the Hutt epic to happen, its just an idea. He has not signed on for a movie or anything. The filmmaker warns:
"This is not real, this is me as a fat geek just geeking out and talking about it." .. "this is not real. They'll say 'not another one.' My IMDB page is made of headlines of a lot of stuff that I'll never do."
In another interview, Fandango asked if he would make a Star Wars movie, the Mexican filmmaker said:
"Well my dance card is a little full," later adding. "I would love to, but I think there are a lot of things to get to first."
And in an older interview, del Toro has revealed that he might have had an opportunity to direct Force Awakens, but his schedule wouldn't even permit him to consider the possibility. The Hellboy and Pan's Labyrinth director's agent took a phone call gauging interest in directing Star Wars: Episode 7 before JJ Abrams signed on, but he turned down the opportunity because his schedule was already "busy enough."
"We got one phone call to my agent saying, 'Is Guillermo interested?' And basically I have so much stuff already of my own, and I'm pursuing stuff that I'm generating already...," the director told Indiewire. He later added: "It was just a phone call, it didn't go past that, it was very nice to be asked, but believe it or not, I'm busy enough."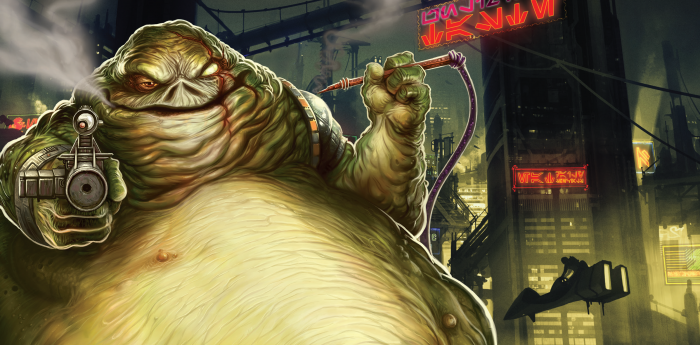 I hope Kathleen Kennedy and Lucasfilm are taking note. Even though this is nothing more than an idea, I'd love to see it happen. Although I'm not sure how excited Family-friendly Disney would be about making a dark gangster movie set in the Star Wars Universe. That said, they are already supposedly developing a movie about the infamous bounty hunter Boba Fett, and he isn't the nicest of characters (although we would suspect the movie probably retcon's his origins a bit and makes him a more relatable character who somehow gets sucked into the hive and villainy).
You can watch both of the interviews embedded below: