'The Hateful Eight' Will Have An Original Score By Ennio Morricone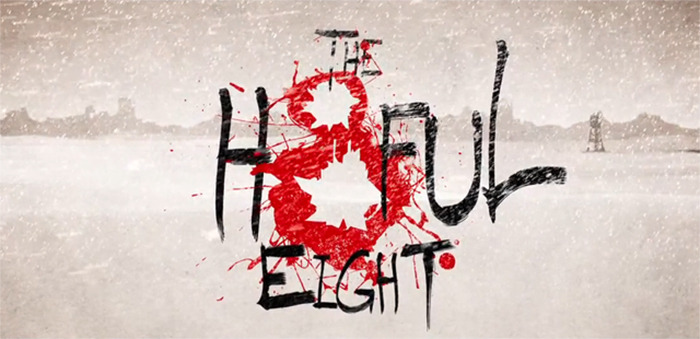 Quentin Tarantino doesn't commission original scores for his films. Instead, the writer/director collects a huge amount of music from other films and popular music to assemble idiosyncratic soundtracks that have become as integral to the identity of his films as are the scripts and casts.
Tarantino has drawn heavily on the music of Ennio Morricone for many years, using tracks from prior Morricone scores in Kill Bill, Death Proof, and Inglourious Basterds. Now, for The Hateful Eight, Morricone will compose the first full original score for a Tarantino film, which will also be the composer's first western score in 40 years.
During The Hateful Eight panel in Hall H, Tarantino said,
I want to make one announcement that people don't know yet. It wasn't for sure, but we just settled it. You guys know that I don't use an original score in my movies, I kinda take scores from other movies and put 'em in there. This one, I thought should have an original score. So I'm here to announce that the great Ennio Morricone will be doing the score for The Hateful Eight. He's writing right now, and recording in Prague in the next couple of weeks.
Tarantino had shown a 7-minute preview of The Hateful Eight earlier in the afternoon in Hall H, and much of the music for that preview was by Ennio Morricone, but it was Morricone's score for John Carpenter's The Thing. (Which, to be honest, worked really well.)
Here's your history note: the composer did provide an original track for the Django Unchained soundtrack. That was 'Ancora Qui,' done in collaboration with Elisa. Morricone was reported to have said that he was so unhappy with the way his music was used in the film that he wouldn't like to work with Tarantino on anything else in the future.
Soon after, however, Morricone released a statement saying that his remarks were taken out of context, and that he has great respect for Tarantino, with whom he shares "an artistic brotherhood." Clearly things have worked out between the two either way.
***
The Hateful Eight will begin a roadshow release in 70mm on Christmas Day 2015.