Colin Trevorrow Confirmed To Direct 'Star Wars: Episode IX'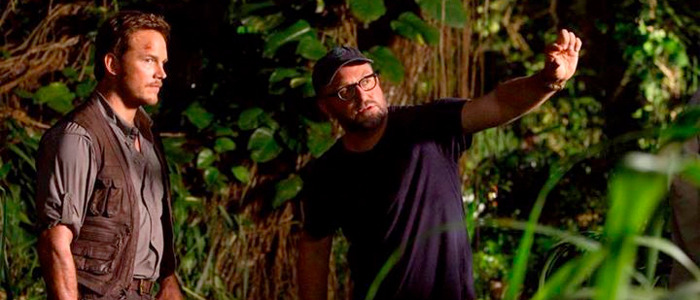 The Lucasfilm portion of the D23 Expo 2015 opened with confirmation that Colin Trevorrow will direct Star Wars: Episode IX. The official into from Lucasfilm is below.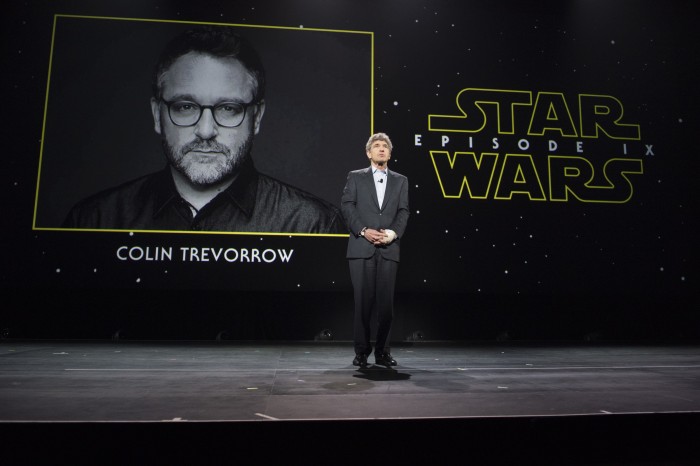 The press release says:
Today at D23, Walt Disney Studios Chairman Alan Horn announced that writer-director Colin Trevorrow will direct Star Wars: Episode IX, which is set for release in 2019. Star Wars: Episode IX will conclude the third trilogy of Star Wars movies that begins with Star Wars: The Force Awakens on December 18, 2015.
While production won't begin for a few years, Trevorrow is heading to Lucasfilm this year to begin working with artists and his fellow Star Wars directors. "Colin is someone I've been interested in working with ever since I saw Safety Not Guaranteed," says Lucasfilm President Kathleen Kennedy. "The power of that film paired with the enormous success of Jurassic World speaks volumes about his abilities both as a storyteller and skilled filmmaker. We are thrilled to have such an incredible talent as Colin join our family and step into the Star Wars universe."
Colin Trevorrow released a statement as part of that press release, too:
This is not a job or an assignment. It is a seat at a campfire, surrounded by an extraordinary group of storytellers, filmmakers, artists and craftspeople. We've been charged with telling new stories for a younger generation because they deserve what we all had—a mythology to call their own. We will do this by channeling something George Lucas instilled in all of us: boundless creativity, pure invention and hope.
Rumors that Jurassic World director Colin Trevorrow was hired by Lucasfilm to direct Star Wars: Episode 9 began just before Comic Con started this past summer. Heroic Hollywood had the scoop. I had been told by others that Lucasfilm was planning to announce an Episode IX director at the Comic Con panel, but could never get a good enough confirmation.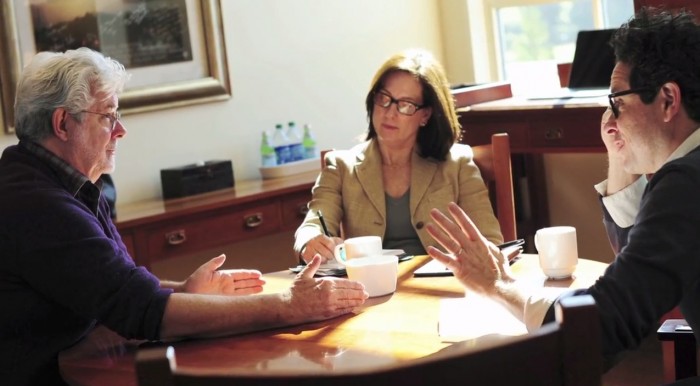 In November 2012, a rumor was widely reported that Colin Trevorrow was up for directing Star Wars: The Force Awakens, but it turns out that it was only partially true — Kathleen Kennedy wanted Brad Bird to direct Episode 7, but the director was busy with Tomorrowland. Bird had the crazy idea of having another filmmaker he trusted and reminded of himself, Trevorrow, to prep the film for him. Of course, the idea was pretty crazy and of course never happened, but Kennedy watched Trevorrow's Sundance Film Festival hit Safety Not Guaranteed with her husband Frank Marshall, who at the time was searching for a director for Jurassic World.
Colin got the job and, $1.4 billion dollars later, the film found great success. I've heard that producers Steven Spielberg and Frank Marshall really loved working with Trevorrow. He's a great collaborator, a filmmaker with a vision, but not one who can't take a note. He has proven himself able to handle the stress of a big budget franchise production, so it wouldn't surprise me if Trevorrow ended up being sought for a Star Wars film.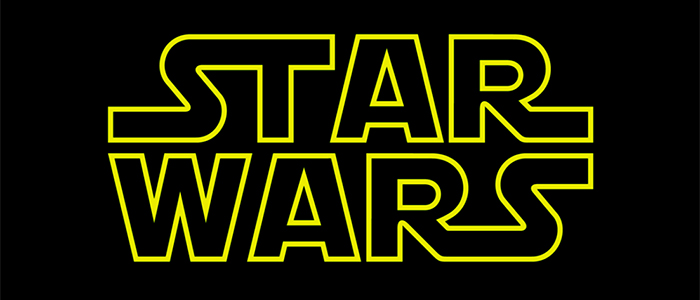 I asked Colin Trevorrow if he might end up directing a future Star Wars film when I interviewed him for Jurassic World last month. Here is what he said:
Yeah, I can't say no to that idea. Look, I think you'd know I was lying if I said I would never ever do a Star Wars film. I could tell you absolutely, 100 percent for sure I'm not doing or involved in the Boba Fett one. And I'm sure they'll find a great filmmaker to do it. And I'm so impressed with the choices they have made. And I think specifically Rian Johnson is such an awesome filmmaker. And I'm so excited to see what he does.
It was previously reported that Star Wars: Episode 8 writer/director Rian Johnson was also working on the screenplay for the third installment of the new trilogy.
By "Boba Fett" one, Trevorrow was referring to the rumors of the Star Wars Anthology movie that was to be directed by Josh Trank. It appears that film has been pushed to the back burner for the Chris Miller and Phil Lord Han Solo stand-alone film which was announced this past week.