'Doctor Who' Season 9 Trailer: Daleks, Ghosts, And Maisie Williams [Comic-Con 2015]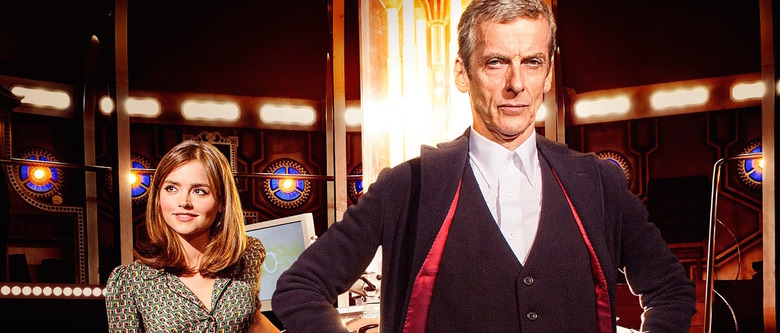 Whovians who braved the Hall H lines today at Comic-Con were treated to the very first look at the Doctor Who Season 9 trailer. But now everyone else gets to join in on the fun as well, as BBC America has posted the video online.
Among many, many other exciting bits and pieces, the Season 9 trailer also includes the first footage of Game of Thrones star Maisie Williams — though you'll have to wait a little while longer to find out exactly what she's doing there. "It's going to be surprising, what she gets up to," teased Doctor Who showrunner Steven Moffat.
Watch the Doctor Who Season 9 trailer after the jump.
BBC America posted the Doctor Who Season 9 trailer on YouTube.
Doctor Who Season 9 (or Series 9, as they call it over there) debuts September 19 on BBC America.