'Homeland' Season 5 Teaser Trailer: The More Things Change...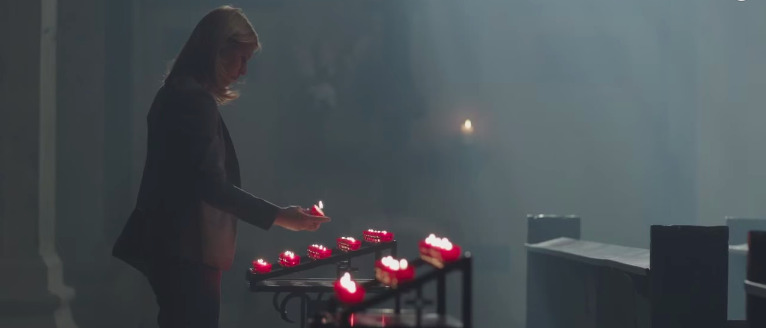 Carrie Mathison is back, whether she likes it or not. The first Homeland Season 5 teaser trailer has her out of the CIA, and working for a philanthropist in Berlin. But judging by all the explosions, kidnappings, and stern lectures in the trailer, it seems leaving the past behind may be easier said than done for our unstable heroine (played by Claire Danes).
Mandy Patinkin and Rupert Friend return as Saul Berenson and Peter Quinn. Watch the Homeland Season 5 teaser trailer after the jump.
Showtime unveiled the first Homeland Season 5 teaser trailer on YouTube.
Homeland Season 5 will introduce a host of new characters including Sebastian Koch as Carrie's new boss; Miranda Otto as the Berlin chief of station working under Saul; Alexander Fehling as Carrie's colleague and boyfriend; and Sarah Sokolovic as another of Carrie's colleagues.
As revealed by showrunner Alex Gansa earlier this year, Homeland Season 5 will pick up two and a half years after the Season 4 finale. It's the biggest time jump in seen in the series so far. Danes joked at the time that Carrie would be "making beer and sausage" in Germany, but it doesn't exactly look like she's living the simple life here.
Saul tells Carrie she's being "naive and stupid, something you never were before." In a lot of other respects, though, it looks like Carrie is exactly as she was before: dodging bad guys, running from explosions, and disappointing Saul.
Homeland Season 5 premieres September 2015 on Showtime.
Premiering this fall, Homeland will pick up two years after Carrie Mathison's ill-fated tenure as Islamabad station chief. Struggling to reconcile her guilt and disillusionment with years of working on the front lines in the "war on terror," Carrie finds herself in a self-imposed exile in Berlin, estranged from the CIA and working as the head of security for a German philanthropist.