Now Taylor Hackford Will Direct Robert De Niro In 'The Comedian'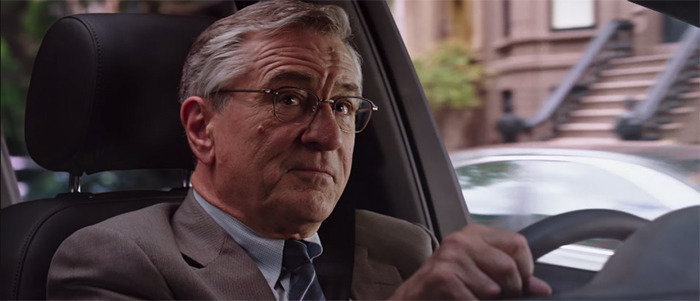 Robert De Niro has been trying to make The Comedian for a long while; in the film, he'll play a sharp-tongued stand-up comic who specializes in insult comedy. At one point there was even a rumor that it might end up as a reunion for De Niro and Martin Scorsese. Earlier this year it looked like The Comedian was all set to go, with Mike Newell signed to direct.
Scheduling problems intervened, however, as they often do, and now the film has a new director. Taylor Hackford (Parker, Ray) will direct Robert De Niro in The Comedian, with a shoot scheduled to begin early in 2016.
Deadline has the report about the new director for the film.The Comedian is scripted by Art Linson, and he and De Niro have been working up the film for several years. Years back, rumors of it being a potential Martin Scorsese movie got started because the script casts De Niro as "a play a toxic insult comic on the order of a Don Rickles," and the seeming similarity between that and Scorsese and De Niro's earlier film The King of Comedy.
One of the interesting things about The Comedian is that the material performed by the main character in stand-up shows is written by Jeffrey Ross, who has long been part of the celebrity roast series on Comedy Central, among other endeavors.
The script info we have from years ago when Sean Penn was briefly set to direct positions the film as follows:
Linson's script revolves around an insult comic (De Niro) who once enjoyed fame as a beloved television character but now sees his career stalling. When he hits an audience member in the head with a microphone during a show, he gets sentenced to community service — which results in his meeting a "dazzling redhead" who shakes up his life. Real-life comedian Jeffrey Ross assisted Linson in writing the script, providing jokes for the central character's stand-up routines.
Art Linson will produce with Courtney Solomon and Atmosphere's Mark Canton.