Live-Action Prince Charming Movie In The Works At Disney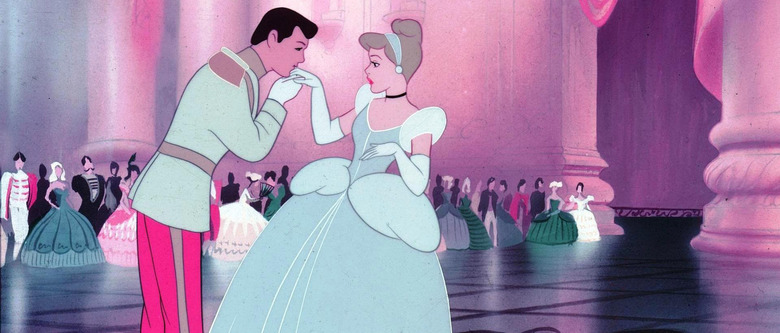 Disney's live-action fairy tale obsession now extends to princes as well as princesses. The studio has just picked up Matt Fogel's spec script Prince Charming, about the dashing hero who figures into so many fairy tales. Read all about the Prince Charming movie after the jump. 
Variety reports Disney beat out several other suitors for the Prince Charming movie. Described as a revisionist retelling, Prince Charming is a live-action comedy told from the perspective of the prince's brother, who's always struggled to live up to the family name.
The studio has had great luck with live-action fairy tale movies. Both Maleficent and Cinderella were giant hits, and 2017's Beauty and the Beast has a promising pedigree which suggests it'll live up to its predecessors. Mandeville Films' David Hoberman and Todd Lieberman will produce along with Trip Vinson.
In fairy tales, Prince Charming is a stock character who often shows up to save and/or woo damsels in distress. The heroes of Disney's animated classics Snow White and the Seven Dwarves, Sleeping Beauty, and Cinderella are all variations on the archetype. Versions of him have also shown up in Disney's more recent fairy tales Enchanted and Into the Woods.
As far as live-action fairy tale retellings go, Prince Charming sounds intriguing because there's a lot Disney can do with him. The character appears in a lot of stories, so there's a lot of source material to draw from. At the same time, he's never at the center of any single narrative, so Disney is free to take the familiar character in entirely new directions.
Prince Charming is Fogel's first sale to a major studio. Previously, he was an assistant to directors Phil Lord and Chris Miller on Cloudy With a Chance of Meatballs. He also worked on an earlier draft of Bob: The Musical, which is also developing at Disney.