This Week In Trailers: Chronic-Con, Episode 420: A New Dope, The First Film, SlingShot, Bartika, Through The Air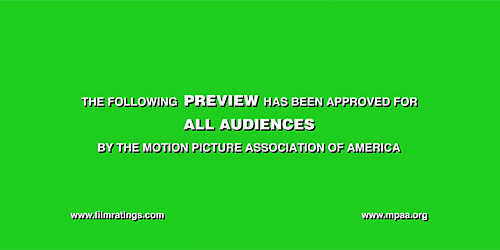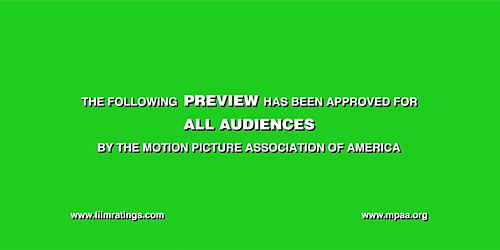 Trailers are an under-appreciated art form insofar that many times they're seen as vehicles for showing footage, explaining films away, or showing their hand about what moviegoers can expect. Foreign, domestic, independent, big budget: What better way to hone your skills as a thoughtful moviegoer than by deconstructing these little pieces of advertising? This week we head to Comic-Con to schmoke schome weed, discover the man who made the first motion picture, explore a genius who never did fall off a mountain, get cheesy in the land of Brie, and envision a world where Bart Simpson rules in the world of Akira.Chronic-Con, Episode 420: A New Dope Trailer
Here's the thing, a lot of people dress up for Comic-Con.
While I think there's a lot of cosplay, and since everyone asks every year what my costume is going to be, I just don't get why there's this vibe that in order to gain entry into Comic-Con that you have to be rocking something other than your normal togs. Director Ryan Polito has hit it just right in encapsulating what it must be like for a guy who is not only one of the sharpest weed smoking comics out there but also is able to just take a casual look at what is one bizarre cultural event if you have no idea what to expect. We're all used to Doug Benson's brand of humor and he effortlessly glides through this thing and makes me appreciate why I even go in the first place. It doesn't elevate this into the mecca of all media that it's been blown up to be in recent years and I appreciate its vibe. It's funny, it has a great tempo, and I'm absolutely buying what it's selling.
Through the Air Trailer
So, you've got a guy who is tangentially connected to the films A Prophet and Rust and Bone and he wants to make a movie.
Director Fred Grivois is so far gone with this unbelievable high concept that I have no other alternative but to fall in love with it. The gist is this: you've got a guy who is, conveniently enough, a champion rifle shooter. This dude then runs into money problems, has a family, and some rando at a gun range says if he wants to get out of said financial problems he could kill some people. Guy, inexplicably and insanely and goes against anything logical, says yes and from there we spin out of control. That being said, what a fun romp this looks like and this trailer absolutely grooves and moves. I may not agree with how believable any of this is but sometimes it's stories like this that show you what a wild imagination can do.
SlingShot Trailer
Sigh.
Make no doubt about it, this is the kind of trailer that just makes you admire the power and capacity for human ingenuity. Director Paul Lazarus may not be taking down R.J. Reynolds or showcasing how the poor and impoverished of Bangladesh are bringing hope to the infirm and elderly but the subject matter is still wildly fascinating. Looking like it could play on PBS' Nova to thunderous acclaim, we're introduced to the man who, among other things, gave us the Segway. It's not a very sexy or luxurious trailer but it succeeds in establishing why you should listen to him and then sticking around to hear what could be the very thing that could help the poor, impoverished, or any other term to describe the less fortunate. It's not scintillating but it's inspiring.
The First Film Trailer
Riveting, to be honest.
I'm not a huge fan of directors inserting themselves into the narrative when it comes to documentaries but director David Nicholas Wilkinson is a compelling figure to fixate on. This documentary feels part exploration, part mystery, something that feels like history and speculative fiction all squished into one thing. It's the stuff of imaginations running wild and fantastic explanations of how we moved from where we were to one step closer to where we are. By all accounts this trailer simply hums like the vibrato of a song that pierces something deeper within your ear. It's a book you want to consume totally, simply because it looks and sounds like it touches so many registers. It's hard not to be won over by the context but it's crafty enough, still, to sell the hell out of its enthusiasm and passion.
Bartika Trailer
What in the hell did I just watch?
I'm not sure what my eye spied but I would settle in and consume a lot of this if it ever came to pass. The oddity, the ingenuity, the cryptic moments all coalesce into a tangerine fever dream that will never get longer than what we're given.
Nota bene: If you have any suggestions of trailers to possibly be included in this column, even have a trailer of your own to pitch, please let me know by sending me a note at Christopher_Stipp@yahoo.com or look me up via Twitter at @Stipp
In case you missed them, here are the other trailers we covered at /Film this week: