'Monopoly' Movie Moves Forward At Lionsgate; Andrew Niccol To Write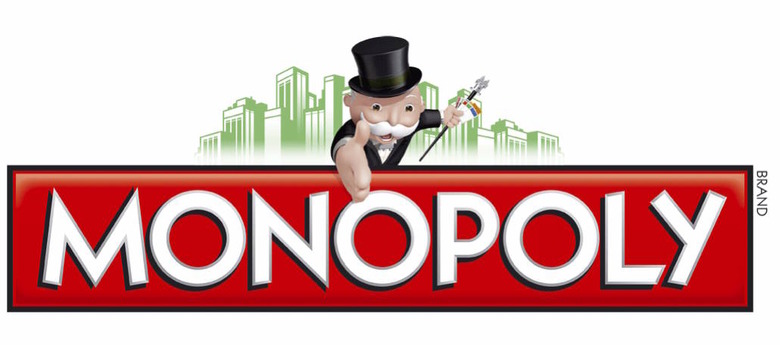 Lionsgate is rolling the dice on a Monopoly movie. The studio has set Oscar-nominated screenwriter Andrew Niccol to script the board game adaptation, which has been in on-again, off-again development for several years already. Get all the latest details on the Monopoly movie after the jump. 
The studio announced the news today. Lionsgate will finance and Hasbro's Allspark Pictures will produce. Although Niccol is an experienced director as well as a screenwriter, he's only set to script the Monopoly movie, at least for now. No director has been announced.
THR describes the film, which Lionsgate envisions as a family-friendly tentpole, as follows:
The story centers on a boy from Baltic Avenue who uses both Chance and Community in a quest to make his fortune, taking him on an adventure-filled journey. It's about making your own luck, what makes you truly rich and avoiding jail time.
A Monopoly movie has been in the cards since Hasbro hit it big with the first Transformers movie. However, it's been slow to come together. Ridley Scott was attached to direct at one point for Universal, but he'd fallen off by the time Emmett/Furla picked it up in 2012.
As of earlier this year the Emmett half of Emmett/Furla still sounded optimistic about Monopoly's odds, telling press the project would shoot this summer. That didn't happen, obviously, and now it's Lionsgate's turn to try and pass Go.
In a statement, Lionsgate co-president Erik Feig called Niccol "the ultimate world creator." He continued, "He is an inspired choice to develop this timeless property into a big, crowd-pleasing event film that will appeal to kids, families and anyone who has ever played the Monopoly game."
Niccol earned an Oscar nomination in 1999 for writing The Truman Show. His other notable credits include Gattaca (which was also his directorial debut), Lord of War, and In Time. Most recently he wrote and directed the drone pilot drama Good Kill.
According to Hasbro, Monopoly has been played by over 1 billion people in 114 countries, with translations in 47 different languages. I'm not entirely convinced 1 billion people have actually enjoyed Monopoly — in my experience, the game usually "ends" when people get too bored, frustrated, and/or angry to continue — but there's no doubt it's one of the most famous games on the planet.
Hasbro has tried mightily to turn its toy brands into movies, with mixed success. While the Transformers franchise continues to rake it in, Battleship was a high-profile flop. Several other Hasbro properties including Candy Land and Stretch Armstrong have never made it to the screen at all. On the other hand, Ouija was a $5 million pic that grossed 20 times that, and now has a sequel in the works.