Neve Campbell Joins 'House Of Cards' Season 4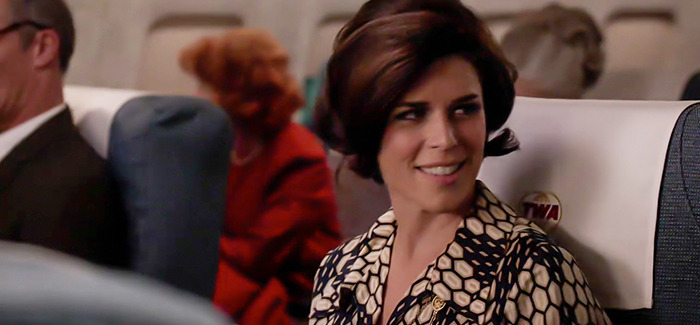 With three seasons gone, the Netflix series House of Cards feels now like it needs a shot in the arm. The series debuted strong as Netflix's flagship streaming series, but in its second and third season the show has contended with the loss of David Fincher, who moved on to other projects, and an audience that, based purely on anecdotal evidence, is growing wary of the show's tricks.
Netflix and creator Beau Willimon are powering forward with House of Cards season 4, however, and the show has just added Neve Campbell as a regular. 
Deadline reports Cambell's casting, but doesn't have any details to divulge on her role. That said, there is mention of the fact that the show's fourth year will see Frank and Claire Underwood dealing with an election, mimicking the upcoming political situation in the US, and that talk suggests a young rival couple could emerge to oppose the Underwoods.
Whether Campbell might be part of such a storyline is unknown.
What is known is that (obviously, perhaps) Kevin Spacey and Robin Wright will be back, and the fourth season will have to deal with declarations made by Wright's character Claire at the end of the third season.
House of Cards will return to Netflix in 2016. Shooting should begin this summer. The season three cast also featured Michael Kelly, Mahershala Ali, Jayne Atkinson, Nathan Darrow, Molly Parker, Elizabeth Marvel, Derek Cecil, Jimmi Simpson, Paul Sparks, Kim Dickens, Lars Mikkelsen, Benito Martinez and Rachel Brosnahan. At least one of those actors likely won't return due to the events of last season, and we'll have to wait for announcements from Netflix about the rest of the lineup.
Last year Kevin Spacey predicted that House of Cards might run as many as twelve seasons, and that's an opinion that can only be proven or disproven with time. Series creator Beau Willimon said around the same time,
The way I approach each season is, "let's not keep any great ideas in reserve – let's use them all. By the time it's the end of the season, we have no more ideas – in some ways, no idea how to keep the show going. We might have some notions of where it can go. [But] treat every season as though it's your last, don't hold anything back.