Steven Spielberg And Frank Marshall Pick Up Michael Crichton's 'Micro'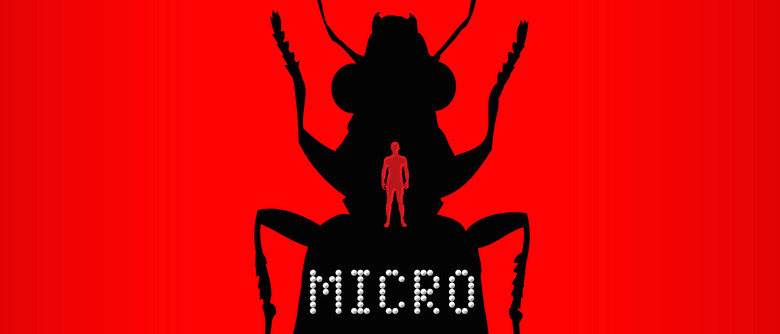 High off of the Indominus Rex-sized success of Jurassic World, Frank Marshall and Steven Spielberg have set their sights on another Michael Crichton novel. Only this time, they're going small — very, very small. Marshall and DreamWorks will produce an adaptation the late author's Micro, about a bunch of people who get shrunken down.
Read all about the Michael Crichton Micro movie after the jump. 
THR reports the news. Marshall will produce with Sherri Crichton and Laurent Bouzereau of CrichtonSun LLC, which manages Crichton's estate. Said Spielberg: "For Michael, size did matter whether it was for Jurassic's huge dinosaurs or Micro's infinitely tiny humans."
According to DreamWorks, Micro follows "a group of graduate students lured to Hawaii to work for a mysterious biotech company — only to find themselves miniaturized and cast out into the rain forest, with nothing but their scientific expertise and wits to protect them."
Crichton, who penned the original Jurassic Park novel, was still working on Micro when he passed away in 2008. Richard Preston stepped in to complete it, and the book hit shelves in 2011. As explained by Crichton's widow Sherri, Micro was "yet another opportunity for him to explore the clash between science and nature, as seen through the eyes of relatable characters."
Micro is one of two Crichton novels published posthumously. DreamWorks scooped up the rights to the other, Pirate Latitudes, in 2009. At the time Spielberg was set to produce and possibly direct, with David Koepp writing the screenplay. However, the project is still in development.
Crichton had a close relationship to Hollywood. Several of his books were adapted into films, including The Andromeda Strain and Congo. He himself scripted and directed several films including Twister (which he just wrote) and Westworld. In addition, he created the iconic TV series ER.
Four years after his death, he continues to have an outsized influence on pop culture. In addition to Jurassic World, there is a Westworld remake slated to debut on HBO later this year.