Selfie Sticks No Longer Allowed At Disney Parks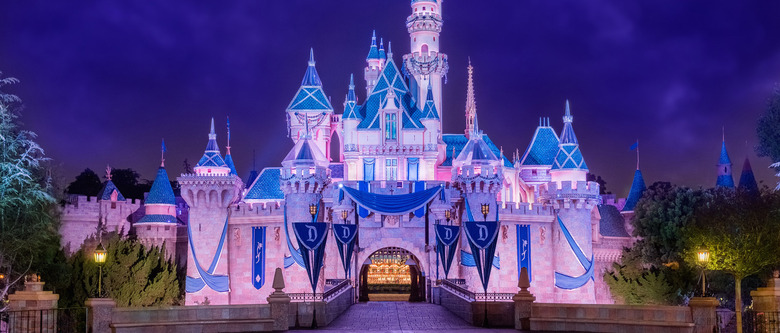 The happiest place on Earth is not very happy about the current selfie stick trend. Walt Disney Parks and Resorts has announced that it is banning the devices from its parks entirely, after prohibiting their use on rides earlier this year. More about the new Disney selfie stick policy after the jump. 
The Orlando Sentinel reports Disney's updated selfie stick policy goes into effect next week, and applies to all Disney World theme parks, water parks, and DisneyQuest. "We strive to provide a great experience for the entire family, and unfortunately selfie-sticks have become a growing safety concern for both our guests and cast," said Disney World spokeswoman Kim Prunty.
Previously, guests were allowed to use selfie sticks within the park, but had to stow them securely before going on rides. Now, park employees will look for selfie sticks during the routine bag checks at park entrances. Guests caught with selfie sticks will be escorted to Guest Services, where they can turn in their sticks to pick up upon exit.
Disney made headlines in May when it posted "No Selfie Sticks" signs around select rides including Big Thunder Mountain Railroad. "Cast members" (i.e., park employees) were instructed to give out verbal reminders to guests with sticks. The company rolled out the change after multiple instances of rides being stopped due to misbehaving passengers.
The dangers of waving around a 3-foot stick in a speeding vehicle full of passengers should be obvious, but, well, some people are jerks. Just this past Wednesday, California Adventure had to halt a roller coaster midway through when one person whipped out a selfie stick near the top of the ride. A Disney spokesperson said the ride was back up and running within an hour.
Disney is, as far as we know, the first theme park to ban selfie sticks outright. But it follows plenty of other entertainment venues in that regard. The gadgets are already forbidden at many museums, festivals, and sporting events.