'Legend' Trailer: Tom Hardy Plays The Twins Who Terrorized London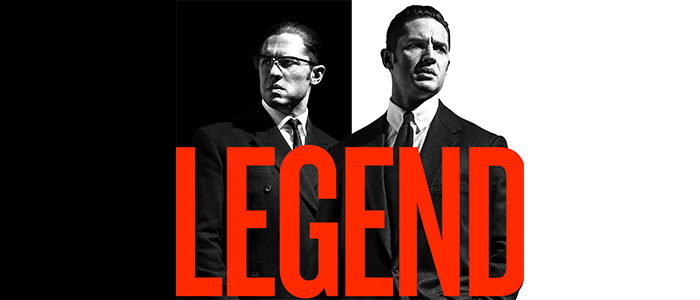 Tom Hardy plays gangster twins Ronald and Reginald Kray in the film Legend, and the new Legend trailer — the first domestic trailer for the film, following a UK debut — makes Hardy's dual-character performance look like one of the must-see film events of 2015.
Legend opens in the US on October 2. Trailer via Yahoo.
From Academy Award® winner Brian Helgeland (L.A. Confidential, Mystic River) comes the true story of the rise and fall of London's most notorious gangsters, Reggie and Ron Kray, both portrayed by Tom Hardy in an amazing double performance. Legend is a classic crime thriller taking us into the secret history of the 1960s and the extraordinary events that secured the infamy of the Kray twins.
Written and directed by Helgeland, the Studiocanal, Working Title and Cross Creek film co-stars Emily Browning, David Thewlis, Christopher Eccleston, Chazz Palminteri, Tara Fitzgerald and Taron Egerton. Working Title Film's Tim Bevan and Eric Fellner produce Legend alongside Chris Clark, Quentin Curtis and Cross Creek Pictures' Brian Oliver. Universal will release the thriller in the U.S., and Studiocanal will distribute in the U.K., France, Germany and Australia/New Zealand.