Get Your First Official Look At The 'X-Men: Days Of Future Past' Rogue Cut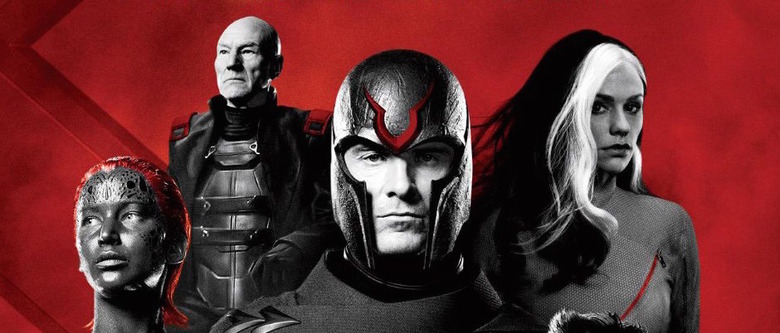 In the mutant-packed extravaganza that was X-Men: Days of Future Past, there was one glaring omission. Fan favorite Rogue got dropped from the film, after Anna Paquin had already shot her scenes.
But as you've probably already heard, she's being reinstated in the X-Men: Days of Future Past Rogue Cut, out on Blu-ray and DVD later this month. Today, we have our first official glimpse of Paquin in the movie. Get your X-Men Rogue Cut first look after the jump.
The X-Men Rogue Cut first look image from THR is set in the not-too-distant future, where Sentinels are threatening to wipe out all mutantkind. Rogue teams with former nemesis Magneto (Ian McKellen) to fight the good fight.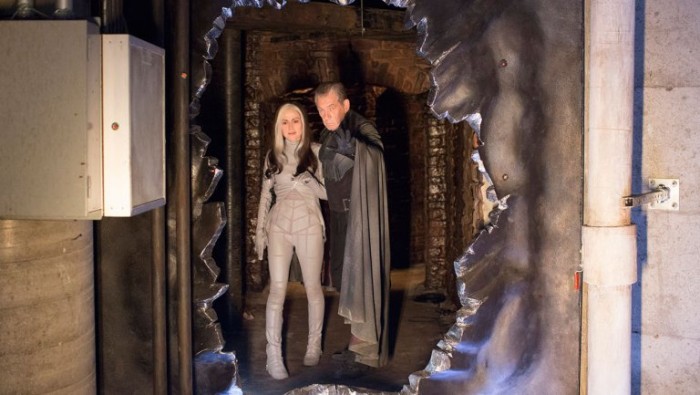 Brazilian fan site UniversoXmen posted a few other stills on their Instagram as well.
The X-Men: Days of Future Past Rogue Cut runs about 17 minutes longer than the theatrical cut. Rogue doesn't just appear incidentally; she has her own subplot involving Magneto, Professor X (Patrick Stewart), and Iceman (Shawn Ashmore). She also steps in for Kitty (Ellen Page) at one point.
Weirdly, Rogue seems to have made a habit of getting axed from X-Men movies. She was originally supposed to appear in The Wolverine, but screenwriter Mark Bomback nixed her before the project actually moved into the production phase.
The X-Men: Days of Future Past Rogue Cut goes on sale July 14. Besides the additional footage, the Rogue Cut DVD / Blu-ray will have new extras not included with other editions.
But it'll really be unveiled a few days before that at San Diego Comic-Con. The X-Men: Days of Future Past Rogue Cut will play on four screens at the Reading Cinema on July 11 at 8 PM. Fans can get tickets by buying the Rogue Cut at either the Fox both or the Nerd HQ lounge.