'Assassin's Creed': 'The Lobster' Star Ariane Labed Replaces Alicia Vikander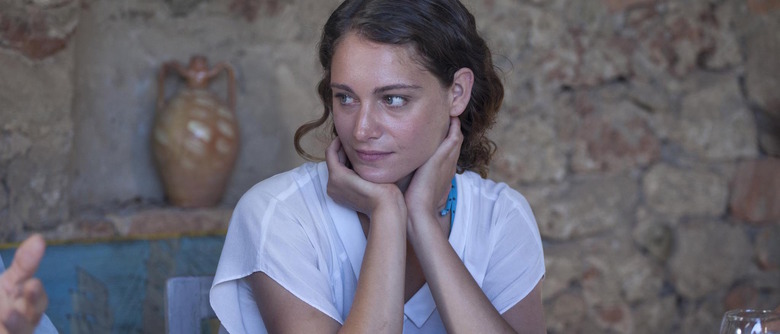 Alicia Vikander's loss is Ariane Labed's gain. The Lobster actress has just been set for Assassin's Creed, days after Vikander turned down the role. Justin Kurzel directs the video game adaptation starring Michael Fassbender and Marion Cotillard. More details on the Assassin's Creed Ariane Labed casting after the jump. 
Back in May, we learned that both Assassin's Creed and Bourne 5 were courting Vikander. Due to scheduling, doing both wasn't a possibility for her. So when she chose Bourne, she dropped out of the running for Assassin's Creed — which then freed up the role for Labed to take.
Assassin's Creed is based on the Ubisoft game about a bartender, Desmond Miles, who turns out to be descended from a long line of assassins. He's captured by a secretive organization and sent back in time to access his ancestors' memories and collect ancient artifacts. Fassbender will play Desmond, but the other roles have not been revealed.
Video game movies have tended to get a bad rap, but if any project has a shot at turning things around it's this one. Kurzel, Fassbender, Cotillard, and screenwriter Michael Lesslie are all coming off of Macbeth, which got rave reviews at Cannes. It's not every day you get a Shakespeare-worthy cast and crew together for a video game adaptation.
Labed is coming off of The Lobster, the latest effort from Dogtooth helmer Yorgos Lanthimos. The unconventional romantic comedy, which stars Colin Farrell and Rachel Weisz, was also warmly received at Cannes earlier this year. But her best known film, at least to American audiences, is probably Richard Linklater's Before Midnight.
Assassin's Creed is on track to shoot this fall for release on December 21, 2016. Bill Collage and Adam Cooper (Exodus: Gods and Kings) wrote the script with Lesslie. Fassbender will produce with Frank Marshall, Arnon Milchan, Jean-Julien Baronnet, Conor McCaughan, and Pat Crowley.