'Fantastic Beasts': Ezra Miller In Early Talks, Josh Gad And Michael Cera Being Eyed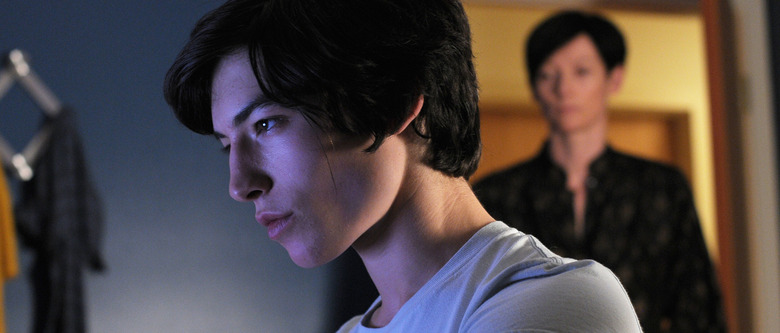 Warner Bros. is high on Ezra Miller. The future Flash is now closing in on a major role in the studio's other big franchise, the Harry Potter spinoff Fantastic Beasts and Where to Find Them. He joins Eddie Redmayne, who plays protagonist Newt Scamander, and Katherine Waterston.
Meanwhile, the project is getting close to casting a couple of other major roles as well, with Josh Gad and Michael Cera said to be among those in contention. More on the Fantastic Beasts Ezra Miller news after the jump. 
David Yates is directing Fantastic Beasts from a script by J.K. Rowling. Set in New York City about 70 years before the events of Harry Potter, Fantastic Beasts follows "magizoologist" Scamander in his travels to find and document magical creatures. (His findings are eventually recorded in a volume called Fantastic Beasts and Where to Find Them, which is part of the Hogwarts curriculum by the time Harry gets there.)
Though Scamander is British, the other four major characters are Americans. Variety reports Miller is in talks to play one of them, "a person with magical powers" named Kredan that Scamander encounters on his journeys. Waterston was set earlier this month as one of the others, a witch named Tina.
The other big male role is Jacob, a rival of Scamander's. Gad and Cera are among the names being considered, and both actors will meet with the studio in the coming days. The other big female role is Queenie, Tina's younger sister. Alison Sudol (Transparent) is said to be the favorite for that one, but Saoirse Ronan, Dakota Fanning, and Lili Simmons have also been named as possibilities.
Miller broke through around 2012 thanks to We Need to Talk About Kevin and The Perks of Being a Wallflower. He last starred in Madame Bovary and will be seen next month in Trainwreck and The Stanford Prison Experiment. And his star only continues to rise — he'll make his debut as the Flash in Batman v Superman: Dawn of Justice next spring before getting his own standalone movie in 2018.
Fantastic Beasts and Where to Find Them opens November 18, 2016.