Marvel Characters Could Appear In Spider-Man Movies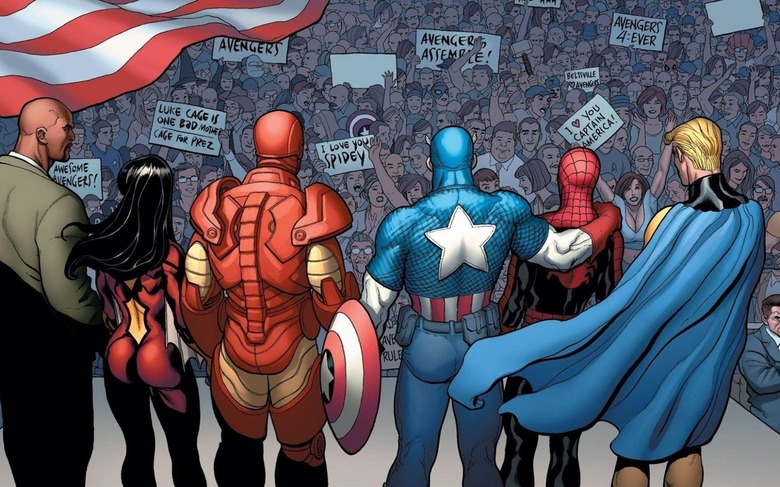 When Sony signed a deal with Marvel Studios to produce the next Spider-man movie, we knew that it meant that Peter Parker could now appear in the MCU. But what we didn't know is that the opposite is also possible: the new Spider-man movie could feature characters from the Marvel Studios films such as The Avengers or Ant-Man. Find out more details after the jump.
The Marvel characters in Spider-Man movies details come thanks to a new interview The Hollywood Reporter conducted with Marvel Studios head Kevin Feige. Here is an excerpt:
—
After Civil War, how much will Marvel be involved in Sony's Spider-Man movie?FEIGE: Well, we're producing it for Sony. It's exciting, and we're treating it like we treat all of our films. To try to make the best version now of Spider-Man and a version of Spider-Man that inhabits this universe that we've created. We're in lockstep with [Sony Motion Picture Group chairman] Tom Rothman and [producer] Amy Pascal at every turn.So some of your Marvel characters will show up in the Sony Spider-Man movies?FEIGE: Specifics of the story aside, the agreement that has been made between Sony and Marvel is that we could do that.
—-
So Kevin Feige doesn't say its going to happen but he does say that under the agreement it could happen. I don't see why they would work that into the agreement if they didn't have an idea or two brewing. Also, having Iron Man or Captain America appear in the new Spider-Man movie might actually get mainstream audiences back into the multiplex for this Spidey film.
And one can only imagine how this might all connect. We already have heard that the new Spider-man (to be played by Tom Holland) will first appear in an MCU film, likely Captain America: Civil War which makes sense storywise. Marvel follows that film with Doctor Strange and Guardians of the Galaxy 2, both of which probably won't have ties to the webslinger. So who from the MCU might appear in the Spider-man film which comes next? I'm assuming it will directly tie into the fallout from Civil War. And if Spider-man isn't set to appear in the two part The Avengers: Infinity War films in some capacity then I don't understand why they would have signed the deal with Sony in the first place — it seems like the obvious timeline.