Get This Exclusive 'Terminator Genisys' Poster At Carmike Theaters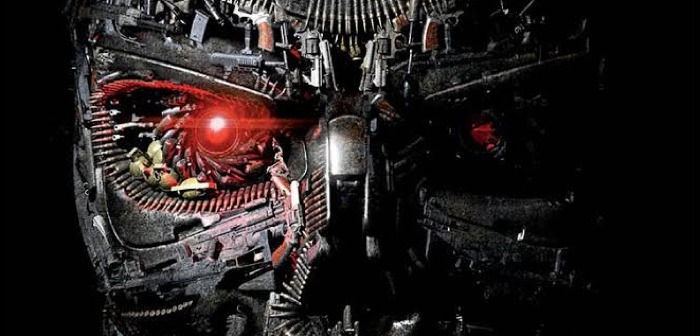 If you go see Terminator Genisys on opening weekend at select theaters in RealD 3D, you will be given an exclusive Terminator Genisys alternate art poster while supplies last. The list of theaters which will each offer a free unique poster includes AMC, Regal, Cinemark, Carmike, and Marcus theaters. Paramount Pictures has given us the Carmine Theaters Terminator Genisys image to premiere. You can get this poster beginning on the June 30th midnight screenings.
The cool thing about the poster is that it recreates the iconic T-800 Terminator endoskeleton using guns, ammo and other weaponry. Hit the jump to see a high resolution imager of the Carmike Theaters Terminator Genisys poster.