Robert Downey Jr. May Play "World's Greatest Con Man" In 'Chasing Phil'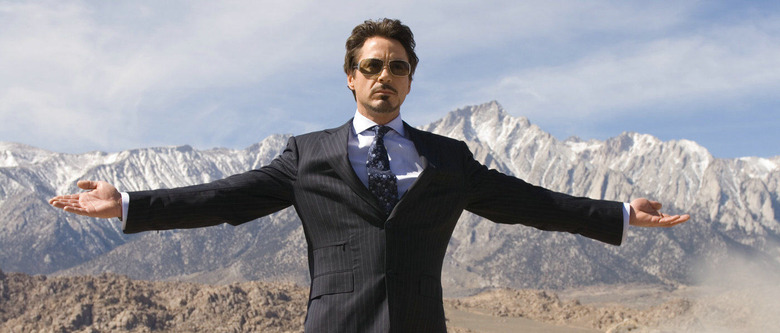 Marvel star Robert Downey Jr. may step away from the heroics for his next role. He's set to produce and possibly star in Chasing Phil, as a con man running multimillion-dollar jobs. "Wolf of Wall Street meets Goodfellas" is the two-second description. More details on the Robert Downey Jr con man movie after the jump. 
THR reports Warner Bros. has picked up the rights to David Howard's book proposal Chasing Phil: The World's Greatest Con Man, Two Undercover FBI Agents, And Their Amazing Around The World Adventure, as well as the life rights to FBI agents Jim Wedick and Jack Brennan.
Howard's book will chronicle an early attempt by the FBI to fight white-collar crime. Two young FBI agents go undercover to infiltrate the world of Phil Kitzer, the scheming mastermind behind dozens of scams. He's also the head of an international network of associates called The Fraternity.
The role of Phil Kitzer will be tailored to Downey. However, he's only confirmed to produce (with wife Susan Downey) at the moment, and has not yet committed to star. The mischievous character is a bit of a break from his current streak of playing good guys like Iron Man and Sherlock Holmes. But really, it's not much of a stretch to imagine him using his fast-talking charisma to swindle people instead of save them.
Downey was last seen in Avengers: Age of Ultron. He's currently shooting Captain America: Civil War, which opens next year. Chasing Phil offers him a chance to build up his career outside of the Marvel and Sherlock Holmes movies (the latter of which is also set up at Warner Bros). His recent non-franchise movies include The Judge, which got an Oscar nomination for Robert Duvall but was tepidly received otherwise; and Chef, which was directed by Iron Man's Jon Favreau.