Hugh Jackman In, Ian McKellen Out For 'X-Men: Apocalypse'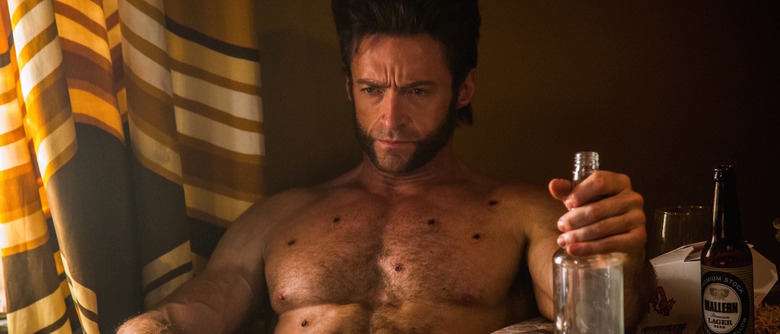 Though it's long been assumed that Hugh Jackman would appear as Wolverine in X-Men: Apocalypse, no official source has actually confirmed the casting. But now someone else has spilled the beans about Jackman's role in the upcoming sequel.
On the flip side, Jackman's old X-Men co-star Ian McKellen will not be making an appearance, as confirmed by McKellen himself. Hit the jump for to read about the X-Men Apocalypse Ian McKellen denial and Hugh Jackman confirmation. 
Jackman revealed last year he was in talks for X-Men: Apocalypse, but since then he hasn't given a definitive answer on whether or not he'll be in the movie. Director Bryan Singer haven't said anything either, even as he continues to share casting notices and behind-the-scenes updates from the set. Nor has studio 20th Century Fox spoken up.
Instead, we now have confirmation from a Brooklyn-based leather goods company called Kika NY (via The Playlist). They recently shared a photo on Instagram with the following caption:
We were just asked to make a special duffle backpack for Hugh Jackman who is filming the new X MEN movie in Montreal. We started sketching – The bag will be ready next week- we will keep you posted.
The original Instagram post has since been deleted, perhaps after a stern talking-to from Fox. So there you have it: Wolverine will indeed show up for X-Men: Apocalypse. Now the question is how big his role will be. Will it be a meaty leading role like in Days of Future Past, or a two-second cameo like in First Class?
Jackman has played Wolverine in every single X-Men movie to date. He's stated that he intends for 2017's Wolverine 3 to be his last appearance as the character. If he wants to finish with a perfect streak, he'll have to pop up in Deadpool and Gambit as well.
As for McKellen, the Brit actor says he won't be playing Magneto in X-Men: Apocalypse. "I haven't heard [the rumors]," he told Digital Spy. "I don't think I am, no, no. They're currently making the film and I'm not in it."
McKellen played the classic X-Men villain in the first three movies and reprised the role last year for X-Men: Days of Future Past. But the character is in good hands right now with Michael Fassbender playing a younger version.
X-Men: Apocalypse opens May 27, 2016.