Exclusive: Check Out This Official, Limited Edition 'Inside Out' Screenprint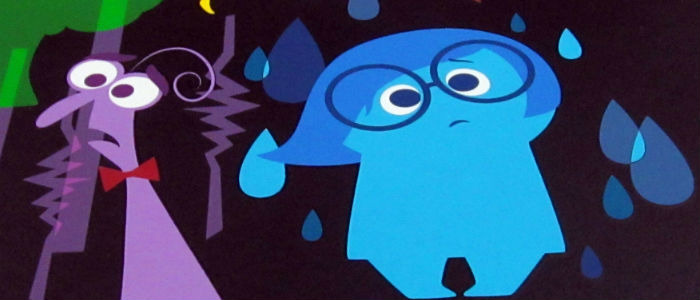 Inside Out hits theaters Friday and in grand Pixar fashion, it's a film you're going to watch to watch again and again. Until you can do that though, maybe you can relive the film with a brand new, limited edition screenprint officially licensed by Disney and Pixar. A brand new publisher called Cyclops Print Works is releasing a 23 color, Inside Out print by artist Stacey Aoyama. It goes on sale Friday and you can get an exclusive reveal below.
Here's the Inside Out print by Stacey Aoyama
Stacey Aoyama Inside Out Poster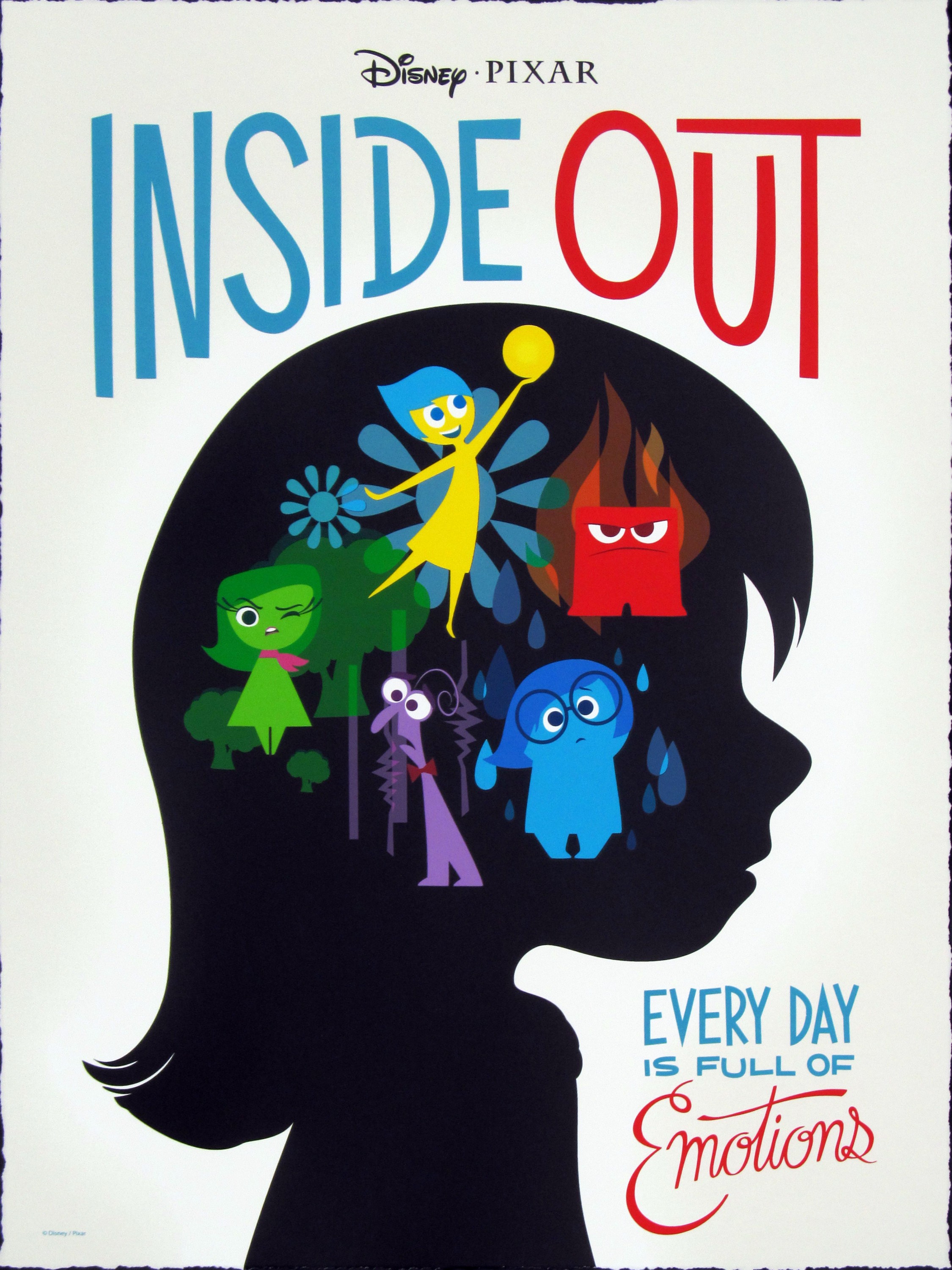 And a few alternate looks.
The poster is an 18 x 24 inch, 23 color screenprint with hand-deckled edges. It's hand signed and numbered by the artist. in an edition of 305, costs $70 and will be available at 11 a.m. PST June 19 at www.cyclopsprintworks.com.
Here's some information on the new company, followed by the artist:
Collectors Editions unveils today their newest publishing arm: Cyclops Print Works. This latest division of the company will have a primary publishing focus on serigraph printed art (also known as screenprints) based on various works of visual culture – all of which will be officially licensed. The debut release from Cyclops Print Works will be Disney·Pixar's Inside Out, with artwork done by Disney artist Stacey Aoyama (lettering by Stacey Aoyama and Eric Tan) – an 18"x 24" fine art serigraph with 23 colors, hand-deckled edges, and a varnish finish, produced in a limited-edition run of 305; plus, it will be hand-signed and hand-numbered by the artist. This inaugural release from Cyclops Print Works will launching on the same day of the film's release on June 19, 2015 and will be available exclusively atwww.cyclopsprintworks.com with an MSRP of $70.The Inside Out piece will be the first of many officially licensed Disney serigraphs releases, with more to follow soon after that will be available online, as well as at conventions — the first being the 2015 D23 Expo in Anaheim, California, in August. For its releases, Cyclops Print Works has teamed up with a wide variety of notable Disney and Pixar artists, as well as many other talented veterans and newcomers to the modern day art scene.Visit www.cyclopsprintworks.com for more news about future releases and @cyclopsprints on Twitter, Facebook, and Instagram.Stacey Aoyama is an illustrator and designer working for Disney Consumer Products. She graduated from University of California San Diego with a degree in Visual Arts, as well as attended Art Center College of Design as an illustration major. Growing up in the Bay Area, her career ambitions included astronaut, ballerina, orthodontist (and more); however, her consistent passion for drawing and being creative prevailed, and she feels very lucky and humbled to be working for Disney. She currently lives in Southern California with her husband and their daughter (the snowshoe cat Ramona).